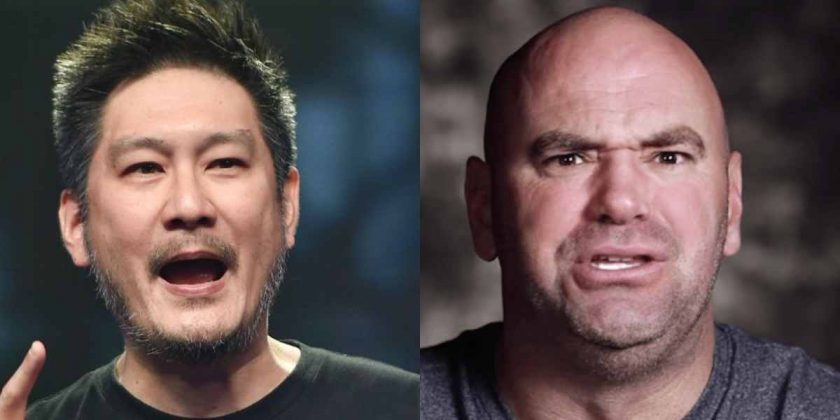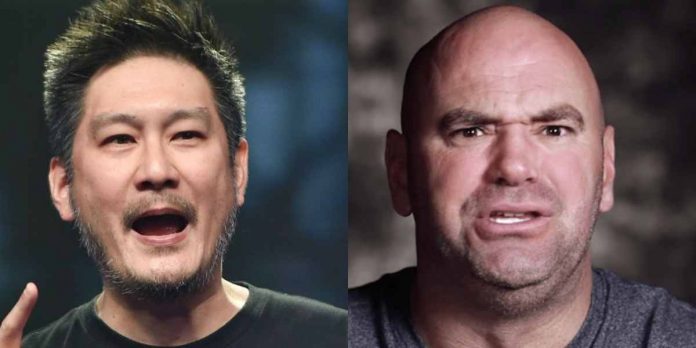 ONE Championship spearhead Chatri Sityodtong has hit back at Dana White for calling their special rules bout between Demetrious Johnson and Rodtang Jitmuangnon "weird".
Earlier this month, ONE announced a special rules bout between Johnson and Muay Thai ace Rodtang. The four, three-minute round bout will take place at ONE: X in December and alternate between Muay Thai and MMA rules each round.
'He Doesn't Know Anything About Martial Arts'
Giving his thoughts on the fight, White said that the "weird" matchup is "what you've gotta do when you're in business and s*** isn't working".
During the ONE: Revolution post-event press conference (as transcribed by Cageside Press), Sityodtong responded by saying that the UFC president doesn't know anything about martial arts.
"Dana is a great businessman, but he doesn't know anything about martial arts," Sityodtong said. "I don't think he even knows how to throw a leg kick. He talks like it with his athletes, but I'd love to see a video of him throwing a leg kick. So I don't think he's qualified to talk about Muay Thai.
"For me, we have a different approach. UFC is the largest mixed martial arts organisation in the world, ONE is the largest martial arts organisation. In that, we have many verticals of martial arts. We have mixed martial arts, we have Muay Thai, we have kickboxing, we've even had a boxing world title fight, we have submission grappling. We try to excite and delight and surprise combat sports fans from all over the world, and from all genres. [Dana] can take whatever digs he wants, I'll take a dig at his leg kicks."
Hypothetical Fight With Dana White
When asked about a hypothetical fight against White, Sityodtong, a veteran of over 30 Muay Thai fights and a BJJ brown belt under Renzo Gracie, said that it wouldn't be competitive.
"I honestly don't think that would be competitive," Sityodtong said. "Does Dana even do martial arts? I don't think so. I don't know what his background is. I think he's an awesome businessman, he's a great fight promoter, but I don't think he does martial arts. Not that I know of."
Do you agree with Chatri Sityodtong that Dana White doesn't know anything about martial arts?
See also: