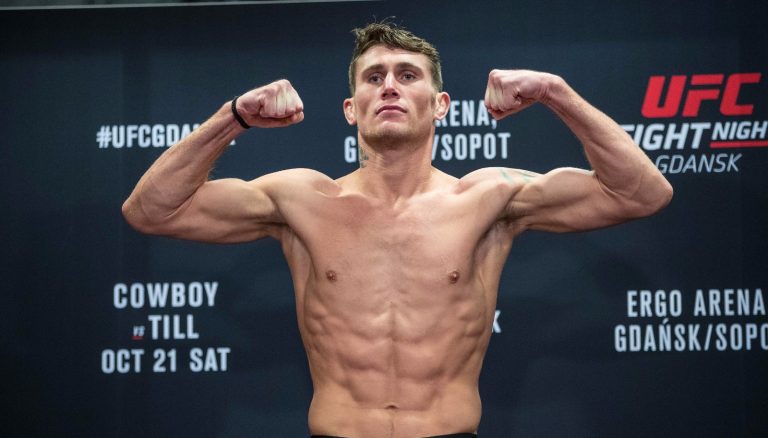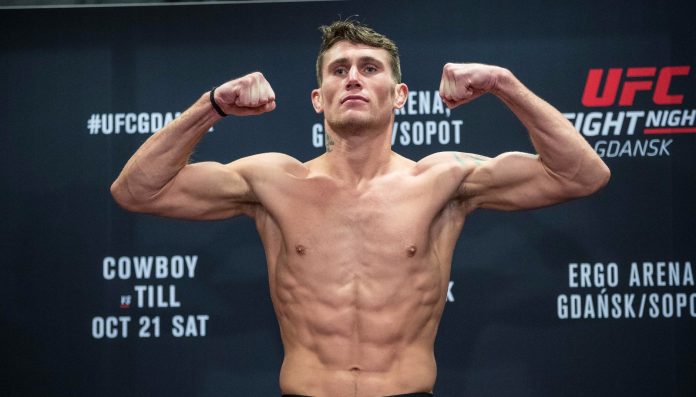 Having suffered major roadblocks to his title aspirations in the last three years, Darren Till is drawing inspiration from newly-crowned UFC lightweight champion, Charles Oliveira.
After 11 years of trials and tribulations in the UFC, Oliveira achieved his lifelong dream of becoming a champion by TKO'ing Michael Chandler in the second round this past weekend at UFC 262. The fight itself was a reflection of his career, as he was almost finished after being badly hurt late in the first round, but turned things around and got the finish early in the second round.
Oliveira's Inspiring Rise
Till has three losses in his last four fights, but believes he has time on his side to fix the errors and come back stronger. Speaking to Michael Bisping on his 'Believe You Me' podcast (as transcribed by MMA Fighting), 'The Gorilla' said that Oliveira's story is one that he takes inspiration from.
"I take inspiration from a lot of things and you see Charles Oliveira," Till said. "He just became the lightweight champion after, what, 10 years, 11 years? How many losses? How many wins? How many setbacks? How much being looked over? So that for me is a big factor, knowing that I'm 28, I haven't been in MMA that long, only a few years and I feel like I'm at me prime in the next year or two."
'My Time Will Come'
The Brit was scheduled to fight Marvin Vettori last month at UFC Vegas 23, but had to withdraw after breaking his collarbone less than two weeks out from the main event. The Italian, who cruised to a unanimous decision victory against short-notice replacement Kevin Holland, will now challenge Israel Adesanya for the middleweight title at UFC 263 on June 12th.
Were he fit to compete, the title fight with Adesanya could have been Till's with a win over Vettori, but he's remaining positive that his time will come.
"Let Marvin have his shot. Congrats on getting it and all that," Till said. "I've sacrificed too much f***ing s*** in my life to get to this point in my life and be like, 'Yeah man, I'm happy I was a top three UFC fighter.' A lot of people get to the UFC and they feel like they've achieved, 'Oh, I'm in the UFC.' I ain't happy with just being in the UFC… I've sacrificed too much f***ing s***. I've never had another job. I've never done any other s*** in me life.
"I've gone through hell and I've got to this point. I'm not prepared in any way, shape, or form to take any steps back. In fact, everyday I feel like I'm more violent to get what I want. In retrospect, I'm not gonna let no one or nothing stop me. I know for a fact in my life I will be a UFC champion. There just ain't no two ways about it."
Till is set to face Derek Brunson in the main event of the UFC's August 14th card, which is believed to take place in London, England.
Do you think Darren Till will go on to become a UFC champion one day?
See also: