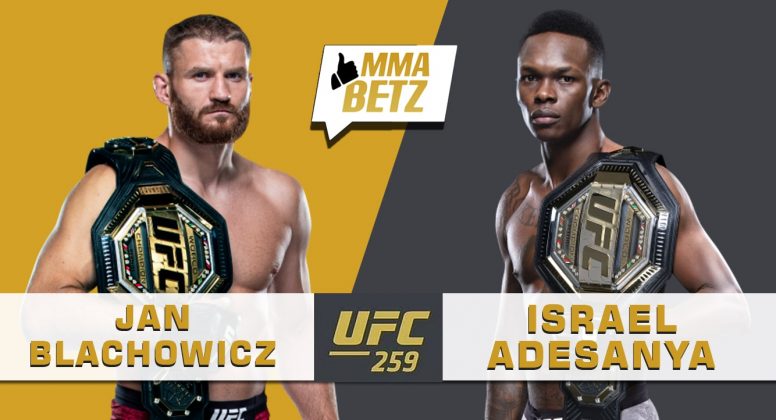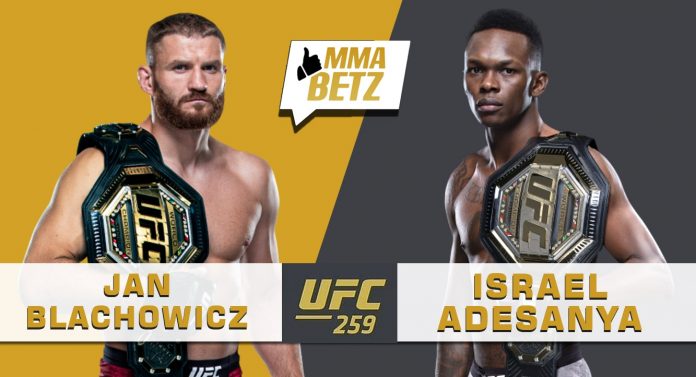 UFC 259 goes down this weekend at the UFC APEX in Las Vegas. In the main event, light heavyweight champion Jan Blachowicz defends his title against Israel Adesanya.
The card also features a featherweight title fight between Amanda Nunes and Megan Anderson in the co-main event, and a bantamweight title fight between Petr Yan and Aljamain Sterling, as well as a number of other intriguing matchups.
Analysis And Prediction
Adesanya is a sizeable favourite ahead of the UFC 259 main event, but the matchup is exceptionally intriguing, especially because 'The Last Stylebender' hasn't fought someone as big and powerful as Blachowicz in the UFC. Although he fought and had success at heavyweight in his kickboxing days, fighting a bigger opponent in MMA is a different kettle of fish.
The middleweight champion is one of the best strikers in all of MMA. His speed, precision, range and distance management and set-ups are elite. He's a master at picking his shots. But Blachowicz is a very smart fighter too and is full of confidence, having won eight of his last nine fights. Although he's slower than Adesanya, he is a wrecking ball inside the Octagon. He's explosive and powerful, but rarely reckless. He patiently waits for his opportunity and then explodes when he finds openings. His power could play a major role in this fight.
Adesanya certainly has the advantage on the feet, but not a major one. The reason is that at middleweight, the 31 year old normally has a huge reach and length advantage. Coupled with his wide stance, his reach advantage allows him to attack his opponents from a distance without taking much damage in return. His past opponents had to take risks closing the distance with him, and while doing so, a few of them got caught. He won't have a considerable reach advantage against his next opponent, and it'll be interesting to see how he operates without his obvious advantage.
Statistically, there's not a lot between them. Adesanya lands four significant per minute on average, while Blachowicz strikes at nearly three-and-a-half per minute on average. The Nigerian born Kiwi also has a slight advantage over his opponent in terms of striking defence.
In the grappling department, Blachowicz has the edge, but taking Adesanya down is a tough ask, because he's technically very sound. But Jan can use his strength to his advantage, land a few takedowns, and score well on the judges' scorecards, which could work in his favour if the fight goes the distance.
Adesanya is an expert in the striking department, and he should start the fight well, but Blachowicz is well-rounded, and will mix things up to eventually get his hands raised on the night.
Prediction: Blachowicz via stoppage
Betting Odds
Blachowicz (+225)
Adesanya (-265)
Who do you think wins the light heavyweight title fight between Jan Blachowicz and Israel Adesanya at UFC 259?
See also: