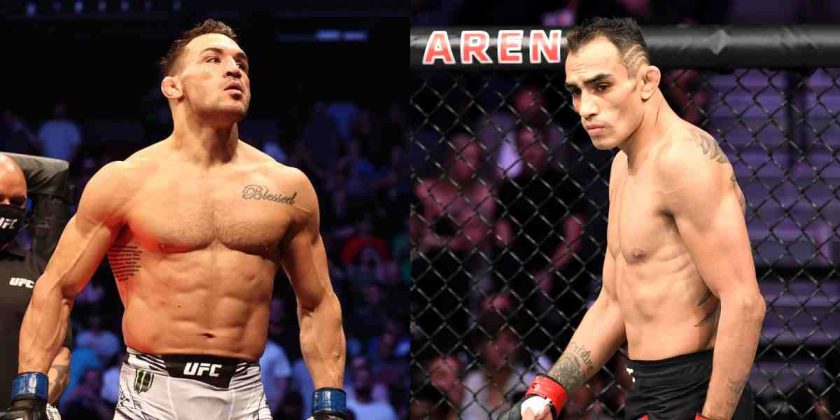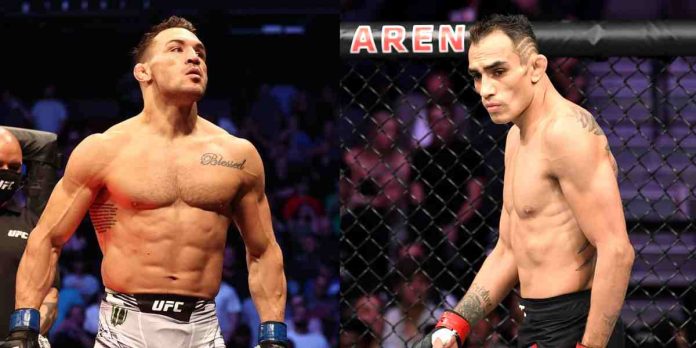 Michael Chandler has explained why he thinks Tony Ferguson is a tougher matchup than Justin Gaethje.
Chandler is coming off a unanimous decision loss to Gaethje in their barnburner at UFC 268 and will face Ferguson next month at UFC 274. The former Bellator titleholder is currently on a two fight losing skid, whereas the former interim UFC lightweight champ is riding a three fight losing streak and appears to be a shadow of his former self.
Both fighters are looking to bounce back into the win column, with Chandler being the favourite to win according to the oddsmakers. Many believe Ferguson's best days are behind him considering his recent run of lopsided losses, but his UFC 274 opponent isn't paying much attention to his current form as he believes 'El Cucuy' is still very dangerous and unpredictable.
Michael Chandler On Tony Ferguson
Speaking on The DC & RC Show on ESPN, Chandler explained why he thinks Ferguson is a tougher matchup than Gaethje.
"Justin Gaethje was somewhat predictable, we knew that he was gonna go out there and throw those punches and throw those leg kicks like we've seen Justin Gaethje do for the last decade," Chandler said. "[Tony] Ferguson on the other hand, I think, is a tougher puzzle to solve. You never know what Ferguson is gonna do. The man is a certified lunatic inside the cage and we love him because of it… I think I trained at the best gym in the world with the best coaches in the world but none of my training partners can emulate Ferguson. Nobody can emulate Tony Ferguson, he is a certified one-of-one talent in mixed martial arts."
Who do you think will win the highly anticipated lightweight bout between Michael Chandler and Tony Ferguson at UFC 274?
See also: