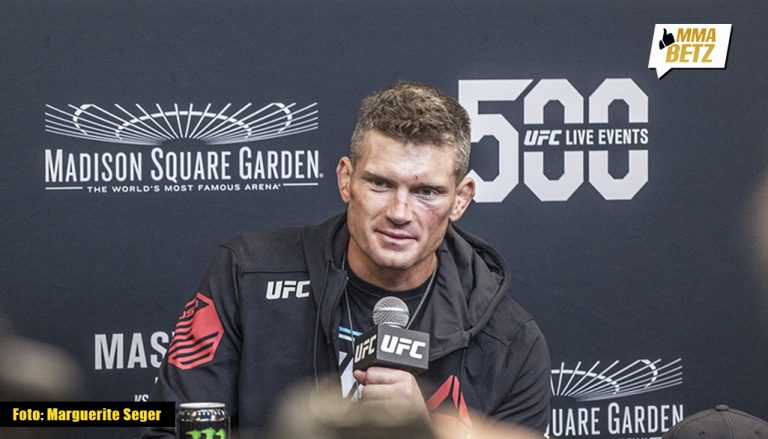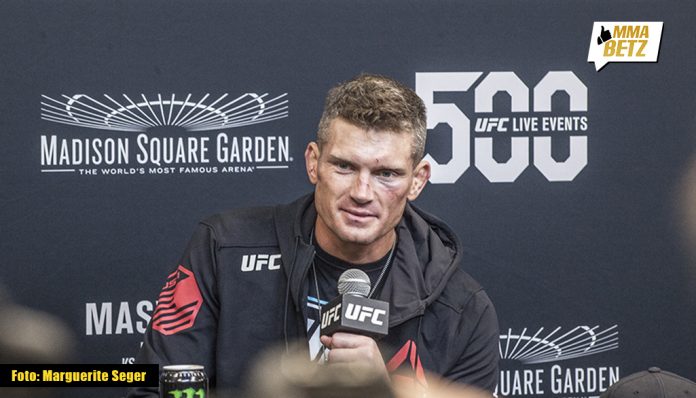 Stephen Thompson has no plans to watch the highly-anticipated boxing match between Ben Askren and Jake Paul.
Askren will make his professional boxing debut against Paul in this weekend's Triller main event. The YouTuber already has two pro boxing wins under his belt, against fellow entertainer AnEsonGib and NBA star, Nate Robinson. Despite being a wrestling phenom, 'Funky' will be his first real test inside the boxing ring.
'It's Kind Of Cringe'
Speaking to MMA Fighting, Thompson said he won't be watching Paul vs Askren, but would like to slap Jake and his brother Logan.
"I refuse to watch that," Thompson said. "It is kind of cringe. I think it's kind of cringe. The YouTube people, the people who are just in it for the entertainment—which, everybody's watching for the entertainment—but as an athlete, that shouldn't even make sense. That shouldn't even make sense to me.
"I think it would just hurt Ben Askren's legacy. I know some other guy, [Paul's] brother [Logan] tried to get the fight with Mayweather. I think it would just hurt their legacy. As an athlete, I don't think it makes sense, but as entertainment, as a fan of the game, and me being a YouTuber as well, those guys are making moves. The Paul brothers are making moves. So hats off to those guys, but I just want to slap 'em. I want to slap 'em. I do. I hope that Ben Askren goes out there—I know it's boxing—but picks him up and slams him, gets disqualified, and looks at him and says, 'That's real fighting.'"
Ben Askren Could Win
Although Thompson thinks Askren isn't the most technical of strikers in the game, he believes the Olympian has a chance if he can weather the early storm from Paul, and utilise his dirty boxing.  
"I think Ben Askren could have a chance to win though," Thompson said. "If he goes out there—Jake Paul, he's gonna go out there guns blazing and we all know Ben can take a punch and he's tough. I think he can weather the storm and just lay on him and mean mug him and dirty box him and tire him out and win the fight.
"That would be nuts. Ben Askren winning a boxing match. Have you seen the guy hit a bag?"
During their face-off after their pre-fight press conference, things turned ugly between the two as Askren humiliated Paul with a facepalm. To which the 24 year old reacted by throwing a punch. Thompson found the entire sequence 'hilarious'.
"What's funny was the press conference was hilarious, where he just leaned back and touched Jake's face and Jake gave him a little pitty-pat to the body," Thompson said. "I'm like, what is that? What was that? Were you trying to hit him? What was that? Oh my gosh, it's funny."
Will you be watching Jake Paul vs Ben Askren this weekend?
See also: