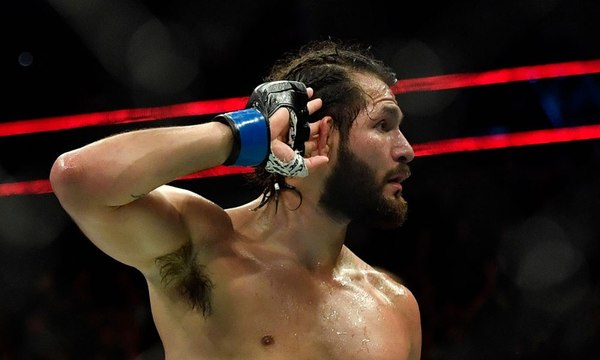 Jorge Masvidal believes the UFC needs to start paying its top fighters more. 'Gamebred' has been a professional fighter for almost two decades, but it wasn't until his one-punch knockout win over Darren Till, his five-second flying knee knockout of Ben Askren, and his striking clinic against Nate Diaz in 2019, that his stock really rose.
Thanks to his growing popularity, Masvidal helped sell 1.3 million pay-per-views when he stepped in on short notice to challenge Kamaru Usman for the welterweight title at UFC 251. The event was a close second in terms of PPV buys to UFC 246, headlined by Conor McGregor.
Getting Paid More
Speaking to Yahoo Sports (as transcribed by The Mac Life), Masvidal said that the UFC needs to pay their fighters who are selling large numbers of pay-per-views substantially more.
"I tell you what, if I had took that first original deal, off that 1.3 [million PPV buys], I would have got table scraps," Masvidal said. "It's just not fair. I say this for me, not just for me but all my brothers and sisters that are like, 'Oh I finally got to pay-per-view'… It's not what you think.
"The UFC have to open those doors, they have to start giving bigger margins to guys that are bringing in the pay-per-view. The UFC always say, 'Well look what an undercard boxer makes compared to our opening card guys'. Yeah, okay, got it. The opening card guy in the UFC makes a lot more than the boxer, but when you get to the top of the levels, versus boxing it's a huge disparity. I don't like it and I wasn't going to stand for it."
Gamebred Fights
After seemingly being hit with bans on social media platforms like Instagram and YouTube, Masvidal revealed that he is launching his own content-sharing platform to bring exclusive content to his fans. He also announced that he will be travelling the world in search of the best street fighters.
"I've been hearing a lot of requests for the Full Time Fighter [documentary series]," Masvidal said. "YouTube, Instagram, Facebook, all of them have hit your boy with some kind of bans which are kind of strict, so I have decided to open up my own platform where you can see unlimited, unhinged content and I don't have to say sorry to nobody.
"We are [also] going around the world, finding the next best street fighter, the next Kimbo Slice, rest in peace."
Do you agree with Jorge Masvidal's comments on fighter pay?
See also: