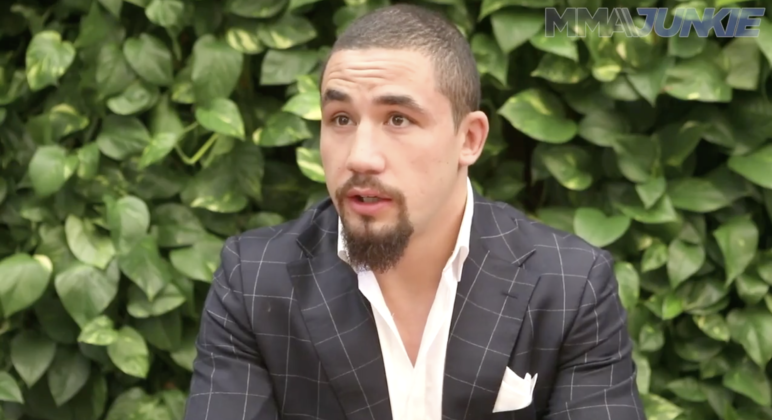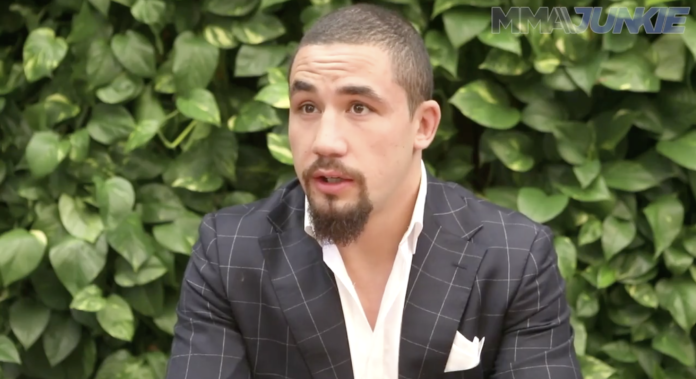 Robert Whittaker loves the idea of teaming up with Khamzat Chimaev to fight the UFC's bad guys.
Chimaev improved to 12-0 by steamrolling Kevin Holland and securing a first round submission victory in their 180-pound catchweight fight in the UFC 279 co-main event. The Chechen-Swede was scheduled to headline the welterweight main event against Nate Diaz, but lost the opportunity after missing weight by 7.5 pounds. 'Borz' said that his next fight will be at middleweight, where he will fight anyone but Whittaker. He even suggested that he wants to train with the Aussie.
Robert Whittaker On Khamzat Chimaev
In an interview with RJ Clifford and Din Thomas for Sirius XM (as transcribed by MMA Fighting), Whittaker said that he is down to teaming up with Chimaev to confront the bad guys in their division.
"I heard what Khamzat said about wanting to fight bad guys and I can get behind that," Whittaker said. "If he wants to train together, I want to train together and we can go hunt bad guys together. I think it will be a lot of fun, and we can run a muck on a lot of people."
As much as Chimaev wants to avoid fighting Whittaker, there is a high possibility that they will end up locking horns somewhere down the road. Personally, 'The Reaper' said that he'd love to see his new found friend fight Israel Adesanya and Alex Pereira.
"I think stylistically he handles a lot of the guys in the division," Whittaker said. "I would actually love to see Chimaev fight Pereira. I think that's a great fight for him, and I think it will open the eyes to see what Pereira can do. I'd like to see Chimaev fight Israel, just because, stylistically, there are so many different variables in play that it makes it interesting for me. Plus, I'll be able to sic my new friend Chimaev on two guys that I want to beat up."
Who do you think Khamzat Chimaev should fight next?