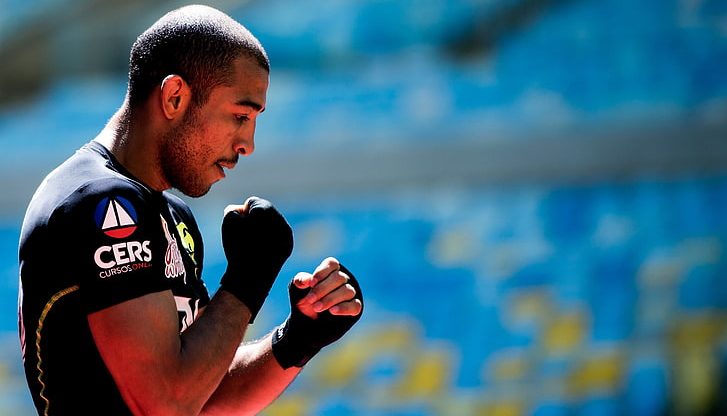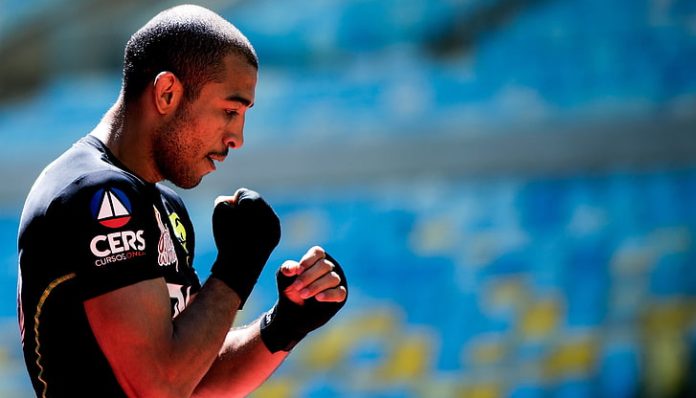 Jose Aldo believes he's the greatest mixed martial artist in Brazil's history
Brazil is home to some of the greatest MMA fighters in the world, including Anderson Silva, who is widely considered the MMA GOAT, and Amanda Nunes, who is the consensus GWOAT. The country has produced more than a dozen UFC champions, including Aldo himself, Shogun Rua, Lyoto Machida and more recently, Deiveson Figueiredo and Charles Oliveira. Currently, Brazil holds three UFC titles.
Jose Aldo On Why He's Brazil's GOAT
During a recent appearance on 'Cara a Tapa' (as translated by Sherdog), Aldo was asked who he believes is Brazil's GOAT. In response, he put his name forward citing his legendary run at featherweight and his success at bantamweight as the reasons.
"That's easy, myself. I won the title twice, dropped my weight, and I could very well get an opportunity to fight for the title again," Aldo said. "I respect everyone's history, but I'm the best. I took on a new challenge, I lowered my (weight class), I lined up everyone, I did it for the title, I lost, I recovered again and I was doing well until I stumbled again. I'm the (best Brazilian) in history."
While Aldo thinks he's the 'King of Rio' and Brazil, he doesn't consider himself the MMA GOAT. For him, Fedor Emelianenko is the greatest MMA fighter of all time.
"Of achievements like that, (there is) Demetrious Johnson, who is a (lighter) weight that nobody talks about because he is tiny. But Georges [St-Pierre] was also a big name," Aldo said. "But for me, (it's) Fedor. For me, he's one of the icons. When the guy stayed 10 years undefeated, I said: 'Damn, I want to beat this guy's record.'"
Aldo most recently fought Merab Dvalishvili at UFC 278, where he lost by unanimous decision.
Do you agree with Jose Aldo that he's the greatest Brazilian MMA fighter of all time?