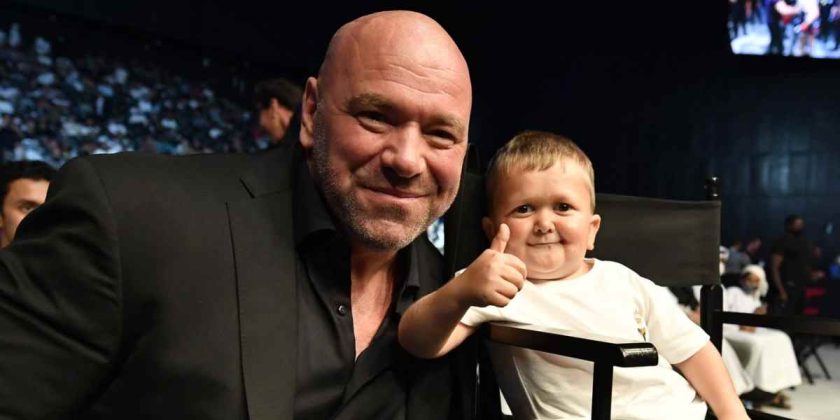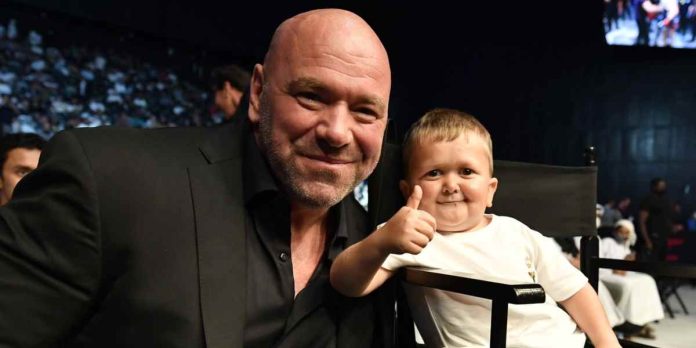 The UFC has hit the jackpot by reportedly signing 19-year-old Dagestani social media sensation Hasbulla Magomedov.
Hasbulla, who suffers from dwarfism and has a child-like appearance, is one of the most popular people on the internet with over 3 million Instagram followers and more than 2 billion views on TikTok. A massive combat sports fan, Hasbulla is friends with a number of MMA fighters, including Khabib Nurmagomedov, and often attends Eagle FC events. He also made headlines when he attended UFC 267 in Abu Dhabi last year, after which Dana White said that the promotion is open to doing business with him.
According to journalist Igor Lazorin, Hasbulla has signed a five-year contract with the UFC. Much to the relief of the UFC roster, Hasbulla will not be fighting under the UFC banner. His contract involves event appearances and media activity, and he will be paid more than what many UFC fighters take home.
"Hasbulla signed a five-year contract with UFC! So far in the plan – attending tournaments, media activity. We will not talk about the amounts in detail, but there are such that many fighters do not get that much. Hasbulla signed 5 year contract with UFC! No fights yet, but…"
As rowdy as Hasbulla is, he won't mind throwing hands with the UFC's top brass, especially Conor McGregor, who threatened to boot him "over a goal post" in a tweet that has now been deleted.
The fight that fans want is Hasbulla Magomedov vs Henry Cejudo however, and they are both very much down to it.
Muhammad Mokaev doesn't mind being second best to Hasbulla.