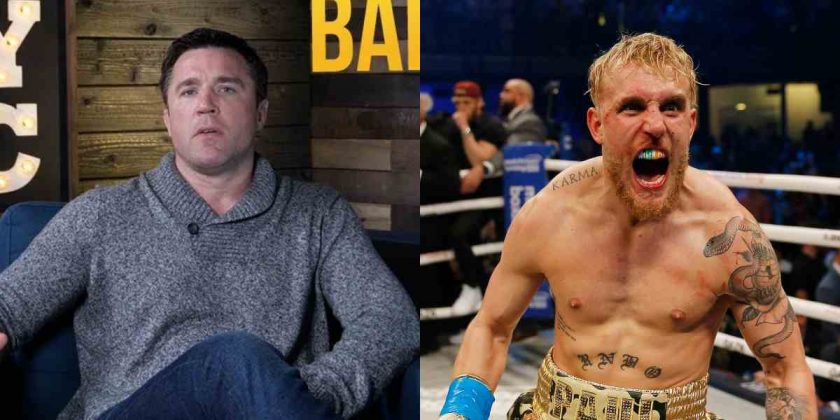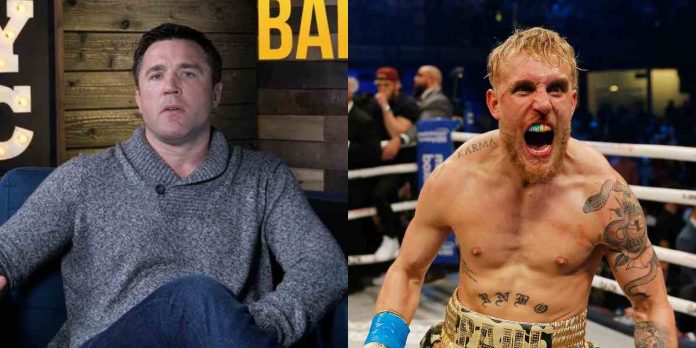 Chael Sonnen has heaped praise on Jake Paul after his split-decision win over former UFC welterweight champion Tyron Woodley in their boxing match this past weekend.
Paul came into the fight as a 3-0 boxer, with wins over AnEsonGib, Nate Robinson and Ben Askren, but his win over Woodley holds more weight than all three of his previous ones combined, given the calibre and achievements of 'T-Wood'. The fight was a tough one for 'The Problem Child', who got rocked in the fourth round and was visibly fatigued in the later rounds, but he managed to stay one step ahead on the night to earn a split decision win.
Sonnen Praises Paul
Although many believe the fight itself was lackluster, Sonnen believes that the YouTube star deserves credit for taking boxing seriously and helping the sport grow.
Speaking on his YouTube channel, Sonnen said that the sport of boxing would change for the better if more people compete in eight-round fights, like Paul.
"If more people would copy Jake Paul and just do 8 rounds boxing matches, the whole sport would be in a better place," Sonnen said. "So the first thing that Jake should get credit for is he could fix the entire sport of boxing if everybody goes to 8 rounds."
Paul is arguably the most talked-about man in the boxing world this year, thanks to his antics backed by his wins over Askren and Woodley. Sonnen believes that the entertainer is changing the sport and people should give him credit for that.
"Now, I love the way that Paul has disrupted the boxing model," Sonnen said. "I love the way that he stepped in as a famous guy to do something he wanted to do. You have to make sure that you give Paul credit for this is, he's changing the sport and Paul should never go back."
Do you agree with Chael Sonnen that Jake Paul is changing the sport of boxing?
See also: