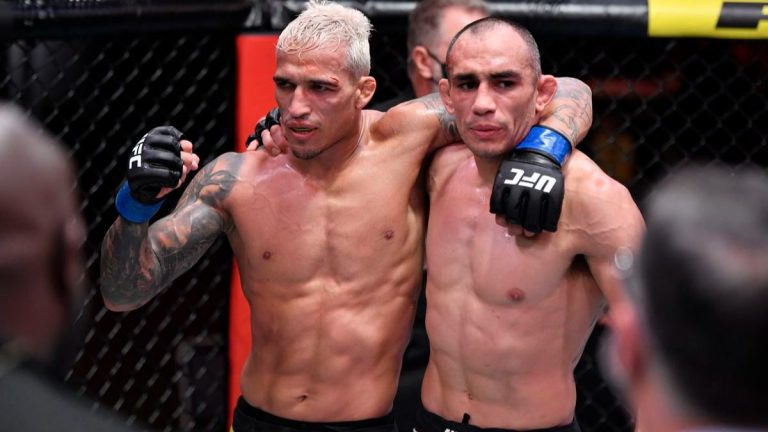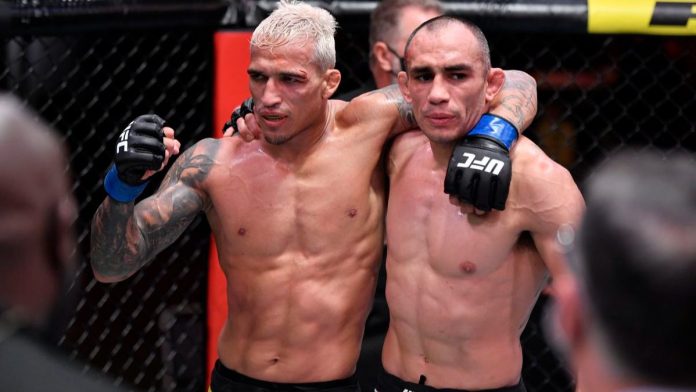 Tony Ferguson has explained why he won't accept Charles Oliveira's offer to train with him at Chute Boxe.
Ferguson is going through the toughest phase of his career, losing four on the bounce, most recently to Michael Chandler by a brutal front kick knockout at UFC 274, but he is positive that he can bounce back in a big way and intends to make major changes to that end, including finding a new gym to train at.
Tony Ferguson On Why He Won't Join Chute Boxe
The former UFC interim lightweight champion has been offered to join Chute Boxe by Oliveira, but he is not willing to accept the offer. Speaking to MMA Junkie, Ferguson explained why it's not the right time for him to join his one time opponent's gym.
"I have to really reflect on what he said, because Chute Boxe is a very good school," Ferguson said. "But he is in my weight class. I'm one of the only fighters that he hasn't finished, and I went into that fight practicing zero jiu-jitsu. I didn't do too bad. I didn't do as bad as Dustin Poirier just sitting there laying there. I stayed active and I went for submissions everywhere. It's not like I practiced really hard. I know exactly what I have to do and I can't really say no to it or yes to it. But I know right now that it's not the time for me to go to Chute Boxe and to train with them. There's some local gyms out that I'm going to be part of a team and help that team grow as well as myself."
Do you think Tony Ferguson should accept Charles Oliveira's offer to train at Chute Boxe?
See also: