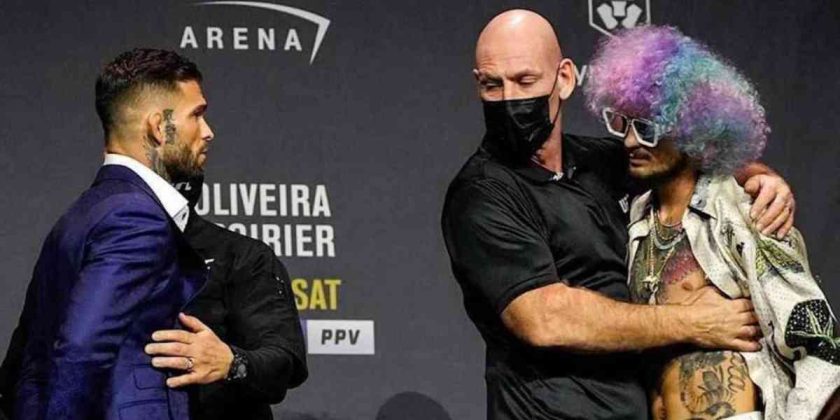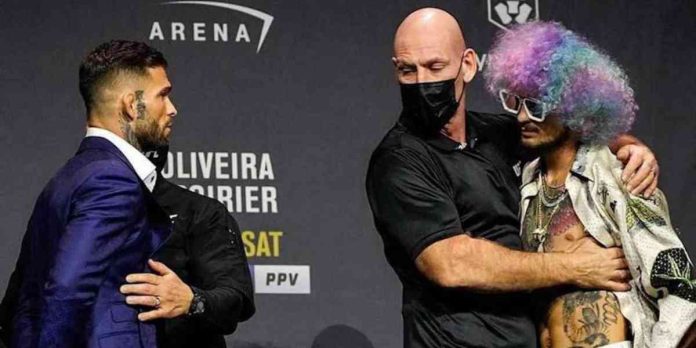 Sean O'Malley believes he doesn't have much to gain from a potential fight against former UFC bantamweight champion Cody Garbrandt.
O'Malley, who is currently riding a three-fight winning streak, most recently beat Garbrandt's teammate Raulian Paiva by first round knockout at UFC 269. 'No Love', who made a move down to flyweight to face Kai Kara France on the same night, was stopped in the first round. The Ohio native has lost five of his last six fights.
With his flyweight debut ending miserably, Garbrandt is open to a move back up to bantamweight and wants to fight O'Malley, who got in his face at the UFC 269 pre-fight press conference.
Sean O'Malley On Potential Cody Garbrandt Fight
Speaking on Michael Bisping's 'Believe You Me' podcast (as transcribed by BJPenn.com), O'Malley explained why a potential fight against Garbrandt doesn't make sense.
"After Cody got knocked out, I got asked at the press conference: 'What do you wanna say?'. And I just said, 'I feel bad for him'. He's lost a lot of fights in a row, and I don't really have anything negative to say about him." O'Malley said. "It's just tough. If I go out there and beat him… I do not see it doing much for me right now. He's 1-6 or something in his last seven. I think he's won one fight since 2017. I go out there and beat him, it doesn't really do what it would've [done] three or four fights ago. I go out there and lose to Cody, who's 1-7 and just got knocked out, that does a lot of negative damage towards me. I just don't think that's realistically the next fight."
Do you agree with Sean O'Malley?
See also: