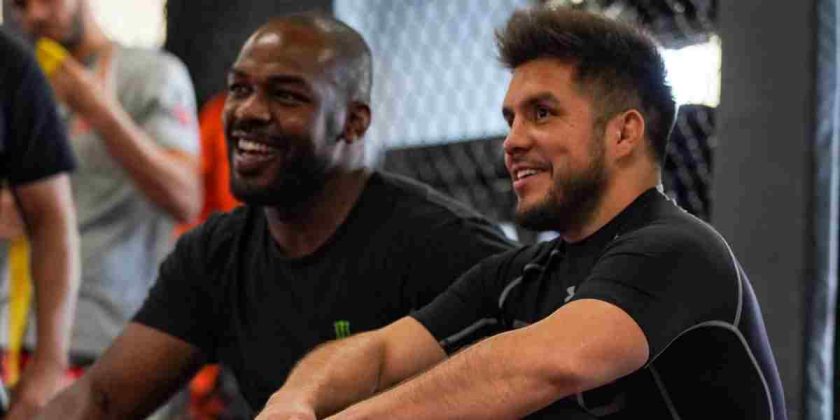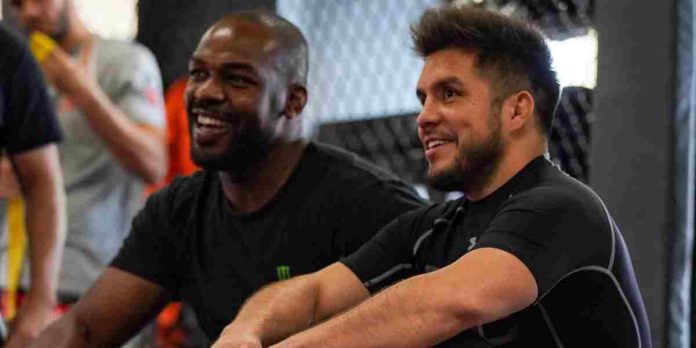 Henry Cejudo believes former UFC light heavyweight champion Jon Jones, is in a league of his own.
Jones vacated his light heavyweight in August 2020, a few months after making a successful title defence against Dominick Reyes at UFC 243, and is now eyeing a move up to heavyweight. Banned from his longtime gym, Jackson Wink MMA, due to his recent arrest on charges of misdemeanour battery and damaging a vehicle, 'Bones' has temporarily moved to Fight Ready, where he is training under Cejudo's tutelage.
Henry Cejudo On Jon Jones
Speaking to Josh Thomson and referee John McCarthy on the WEIGHIN IN podcast, Cejudo said that Jones is the greatest fighter of all time.
"I tell you what, man," Cejudo said. "That dude is a gifted ass human, bro. Like as a fighter you know what I mean. It's like this dude has natural abilities. I am a lightweight and I can't even see that kick he just threw. You are a heavyweight… Jon's a competitor. He wants to put a stamp on top of a stamp. He is already the GOAT in the sport of mixed martial arts. There's nobody there. I think the second person that comes behind him is Demetrious Johnson just based on his title defences… Jones is in a mountain of his own."
Jones is eyeing an immediate title shot on his heavyweight debut, and will be keeping a close eye on the title unification bout between Francis Ngannou and Ciryl Gane. Cejudo believes both heavyweights would be a great matchup for the Albuquerque native.
"Of course [he deserves an immediate title shot], I think we got to see if Ciryl Gane can outwit Francis Ngannou, get him tired you know," Cejudo said. "If he's able to, I think either one's a great matchup for Jon."
Do you think Jon Jones will continue his winning ways at heavyweight?
See also: