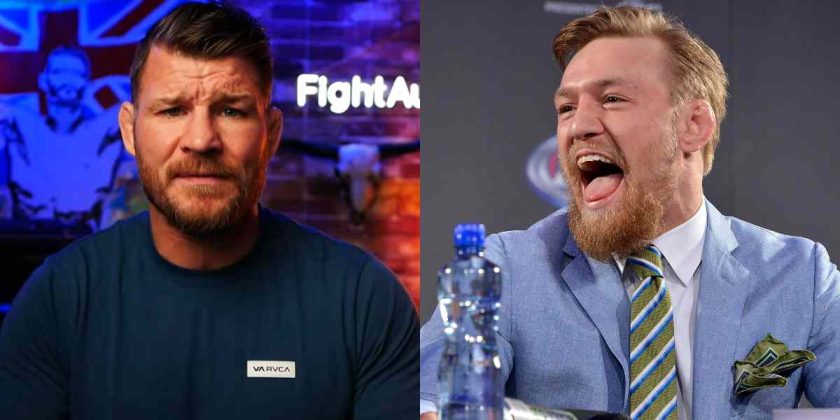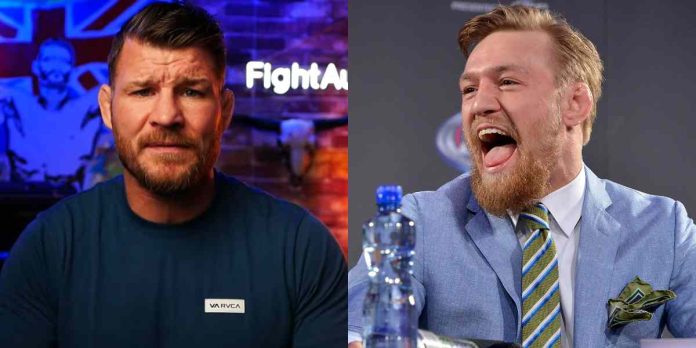 Michael Bisping has said that UFC lightweights only have themselves to blame if Conor McGregor gets an immediate title shot upon his return this summer.
Lightweight champ Charles Oliveira made his first successful title defence in December last year at UFC 269, submitting Dustin Poirier in the third round, and is now looking for his next challenge. While Justin Gaethje is the frontrunner for a title shot, 'Do Bronx' said that he also wouldn't mind defending his title against McGregor.
McGregor also said that he is eyeing an immediate title shot upon his return this summer, despite having lost two on the bounce against Dustin Poirier at UFC 257 by second round knockout and at UFC 264, where he lost by a doctor's stoppage after breaking his tibia seconds before the end of the first round. 'The Irishman' also dropped out of the lightweight top 15 last week.
Bisping On McGregor Jumping The Line For A Title Shot
While there are different rules in regards to McGregor, Bisping said on his YouTube channel (as transcribed by MMA News) that lightweights shouldn't complain if the Irishman jumps the line for a title shot.
"A lot of people inside the Top 15, Top 5, Top 10, they're gonna say, 'What the f*** is happening? Why is Conor McGregor getting to skip the line?'" Bisping said. "Well, guess what? As I said, this is prizefighting, this is pay-per-views, this is the UFC, and they put on the fights, historically that we want to see, okay?
"The fights that we want to see, they are the fights UFC put up. So, if you're not happy that Conor McGregor might get to skip the line and fight the champion when he's not even ranked, don't blame Conor McGregor, don't blame Dana White, don't blame UFC, blame your f***ing self because you are ultimately responsible."
Do you agree with Michael Bisping?
See also: