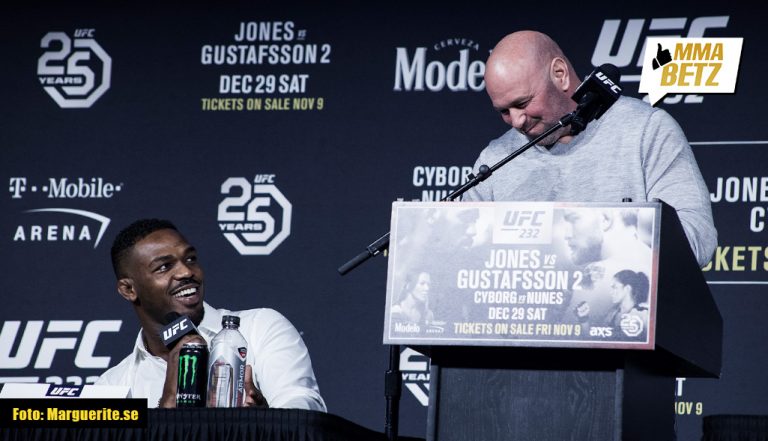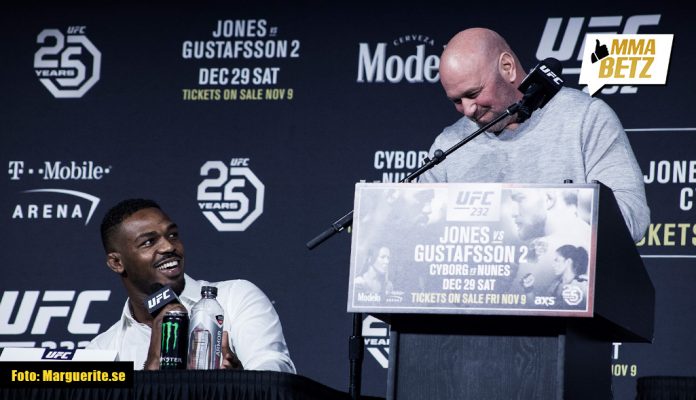 Dana White says Jon Jones is only a call away from getting a shot at newly-crowned UFC heavyweight champion Francis Ngannou, but 'Bones' won't agree to a fight unless he gets a hefty payday.
In the UFC 260 main event, Ngannou knocked out Stipe Miocic in the second round to become the 'baddest man on the planet'. 'The Predator' is expected to make his first title defence against Jones, who said that he won't fight until the UFC offers him a lucrative deal.
Dana White On Jon Jones
When Dana was asked about the tweet in the UFC 260 post-fight press conference (as transcribed by MMA Fighting), he said that if Jones wants to fight Ngannou, all he has to do is make a phone call to UFC EVP and Chief Business Officer, Hunter Campbell.
"Derrick Lewis is the fight to make, but if Jon Jones really wants that fight, and listen, it's one thing to go out and tweet and say you want it, and I put on the weight and this and that – do you want the fight?" Dana said. "I promise you we can call Derrick Lewis or one of these other heavyweights and they want the fight.
"If Jon Jones really wants the fight, Jon Jones knows he can get the fight. All he's got to do is call and do it. It's easy to say you want the fight, but if you really want the fight, Francis Ngannou is the heavyweight champion of the world right now. All he's got to do is pick up the phone and call Hunter and we can get the deal done."
Dana also joked that if he was Jones, he would move down to middleweight after watching what Ngannou did to Miocic at UFC 260.
"If I'm Jon Jones and I'm at home watching this fight, I'm moving down to 185," Dana said.
Jones Fires Back
Following Dana's press conference, Jones blasted the UFC president in a series of tweets, saying that he isn't putting in the hours in the gym for nothing.
Jones vacated his light heavyweight title last August to move up to heavyweight, but he said he won't sign a contract until he gets paid what he deserves.
The Albuquerque native has been accused by some fans of 'ducking' Ngannou, an idea which is extremely bizarre to him, especially when Conor McGregor gets an entirely different treatment when he demands bigger paydays.
Jones also hit back at Chael Sonnen for pushing the same narrative.
Sonnen didn't hold back either.
Jones is also okay with the idea of Lewis fighting for the title before he does, as he thinks he's already achieved Hall of Fame status.
The MMA legend rejected the idea that he's 'scared' of Ngannou's power, and said that he'll prove it when he steps into the Octagon against the Cameroonian. All the UFC has to do is pay him well, and he's ready to go.
Jones also pointed out that despite the UFC boasting their massive financial gains each year, fighters aren't paid enough.
While he's very disappointed with Dana's comments, Jones concluded that he's a company man, and expects a decent proposal by next week.
Do you think Jon Jones deserves a big payday for a potential fight with the new UFC heavyweight champion Francis Ngannou?
See also: