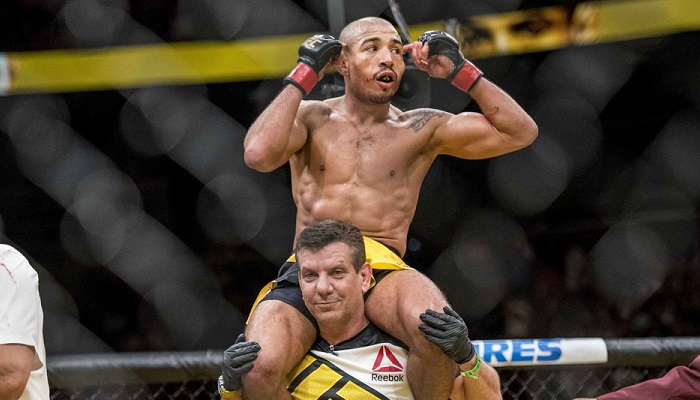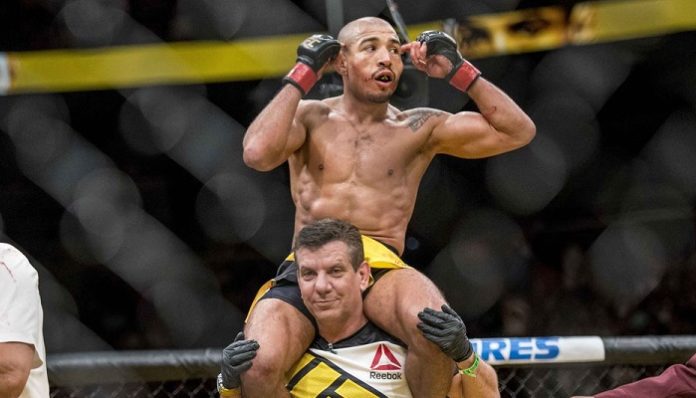 With a crucial unanimous decision victory against a dangerous Rob Font at UFC Vegas 44 this past weekend, Jose Aldo proved yet again that he's still among the world's best.
Font started off well in the first round, as he was more active, but Aldo weathered the early storm and landed a powerful overhand right in the dying moments of the first frame, sending his opponent crashing to the canvas. The second round played out in a similar fashion, with the American being the more active of the two fighters, but the 'King of Rio' landing the better shots.
In the third and fourth rounds, Aldo used his grappling to further widen the gap between the two. The former featherweight champion scored a knockdown in the fifth round as well, winning the fight 50-45, 50-45 and 49-46 on the three judges' scorecards.
After an impressive showing against Font, Aldo, who currently sits at number five in the UFC bantamweight rankings, will surely jump a few places up by Tuesday. After the fight, Aldo said that he would love to fight Dillashaw in a title eliminator if he doesn't get the title shot next.
"I want to fight for the title but we don't know what's going to happen with that," Aldo said. "So Dillashaw is right there just sitting. I want to fight Dillashaw. That would be my best opponent next."
Here's how pros reacted to Aldo's win over Font.
Who do you think would win a potential fight between Jose Aldo and TJ Dillashaw?
See also: