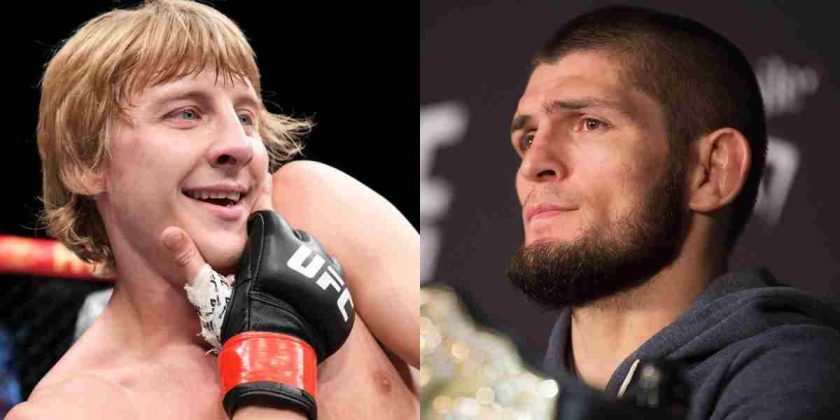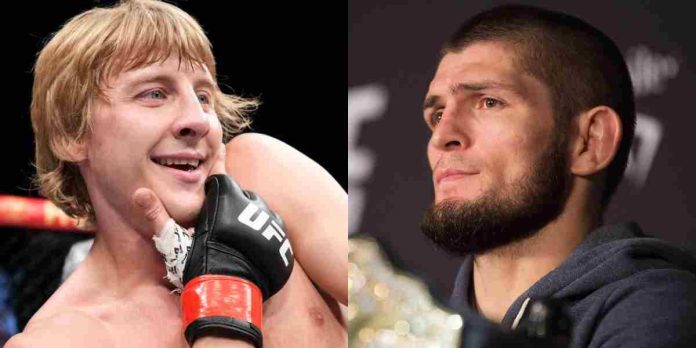 Paddy Pimblett has fired more shots at former UFC lightweight champion Khabib Nurmagomedov after his win this past weekend at UFC London.
Pimblett picked up his second win in the UFC at UFC London, where he came from behind to submit Kazula Vargas in the first round. The Brit was dropped in the opening minute of the fight and landed on his back, but made his way back up to his feet halfway through the first frame. He then turned the tables on his opponent, landing in top position with a hip toss and taking the Mexican's back before submitting him.
Paddy Pimblett Compares Himself With Khabib
The Liverpudlian is one of the most exciting prospects in the UFC right now, and his back-to-back performance bonuses are a testament to that. During a post-fight interview with ESPN, Pimblett boasted about his exciting fighting style, before taking aim at Khabib.
"That's another performance of the night," Pimblett said. "I'm never in a boring fight, that's something that you can't say about me. Khabib might have gone 29-0 but he was never in an exciting fight like that, end of."
This isn't the first time Pimblett has fired shots at Khabib. Last year, the 27-year-old referred to the Dagestani as 'the Karen of MMA'. He also came under fire for saying that he doesn't consider 'The Eagle' as the GOAT.
"I started getting called a Muslim hater because I said he wasn't the greatest of all time," Pimblett said. "And he's not. I don't care what anyone says, he's not the GOAT. You've got to have longevity in this sport to be the GOAT, and he hasn't had longevity. He had three title defences. Jon Jones has had what, 12?"
What do you make of Paddy Pimblett's comments about Khabib Nurmagomedov?
See also: