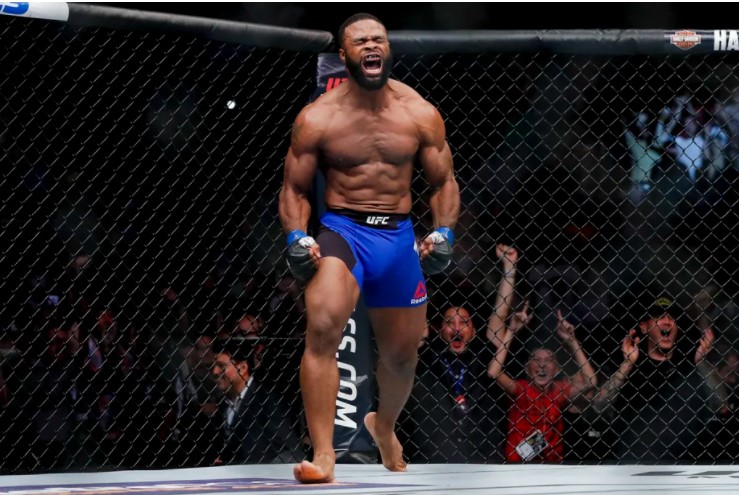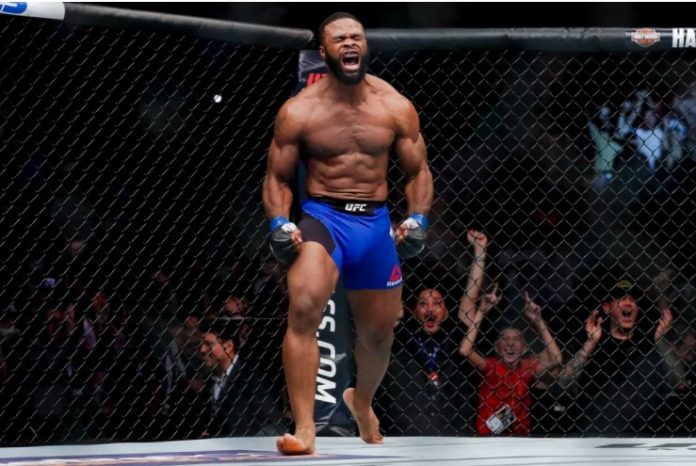 Recently during an interview, the American mixed martial artist Tyron Woodly has shown his concerns on the future of MMA. Here's everything you need to know.
Tyron Woodly's Outlook on the Future of MMA
MMA is one of the most popular and fastest-growing sports in the world. There can be plenty of factors driving popularity to this sport. As Mixed Martial Arts is getting more popular, different individuals have different perspectives on its future. Recently, the former UFC Welterweight Champion Tyron Woodly has stated that the best athletes will take over the MMA in the future. In this article, we discuss Woodly's outlook on the future of MMA and talk about the popularity of MMA. Here, we are also going to discuss some facts about the American mixed martial artist Tyron Woodly.
Tyron Woodley Talks About Athleticism
In an interview with MMA Junkie, Tyron Woodley shares his take on the future of MMA. According to him, the best fighter is the best athlete, and it may happen in the future. He also commented on his matches in the future. He says that his fans can see more versions of him in the future. Here is what the former UFC Welterweight Champion told to MMA Junkie: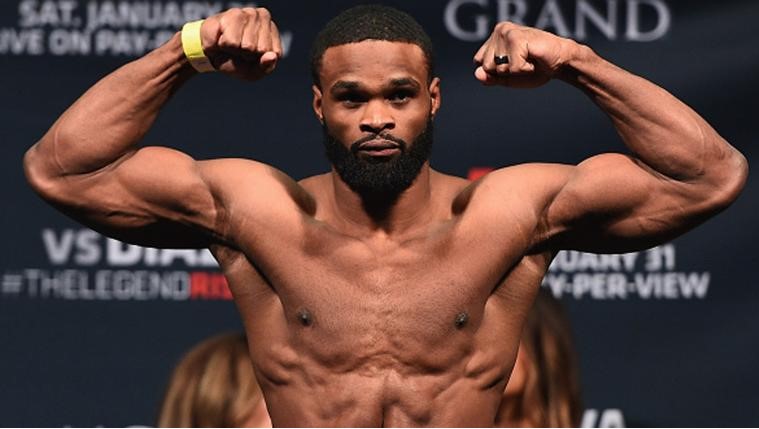 "The best athlete can have a better chance of having a more explosive workout for dynamic striking, motions, and movement. They are capable of switching it up, using their hands and legs. They can be more flexible, and so they will have the ability to suppress more." Woodley said, "The old school barnburner fighter with a strong chin and was tired and would keep going? The audience loves watching such fights, but the athlete is going to get tagged and get out. He may not get a chance to touch him and will be swinging out of desperation."
Tyron Woodley also said that the explosive and highlight-reel knockouts are from athletes. He said that mostly the champions are athletes. He clarified his statement by saying that there can also be a place for guys who are not as athletic, but the mindset of an athlete is repetition. Woodley said that repetition is something that you build a habit. If you do something over and over again, you can be more athletic, and so you may get more opportunities. Tyron also said that there are many people who prefer working with athletes.
As far as the future of Mixed Martial Arts is concerned, it would be interesting if Woodley's statement comes into life. According to Tyron Woodley, the sport of MMA can move towards athleticism over toughness and grit. After reading what Tyron Woodley has said about MMA, let us take a brief look at the career growth of Tyron Woodley.
About Tyron Woodley
Tyron Woodley is a famous American mixed martial artist who is known for his speed, big power, and good explosiveness. He is also a former UFC Welterweight Champion with four successful title defenses. Woodley entered the world of MMA in 2009, and since then, he has earned many championships and titles. He was born and raised in Ferguson, Missouri. The first professional fight in the career of Tyron Woodley was against Steve Schnider on February 7, 2009. In the same year, Woodley also made his Strikeforce debut against Sal Woods.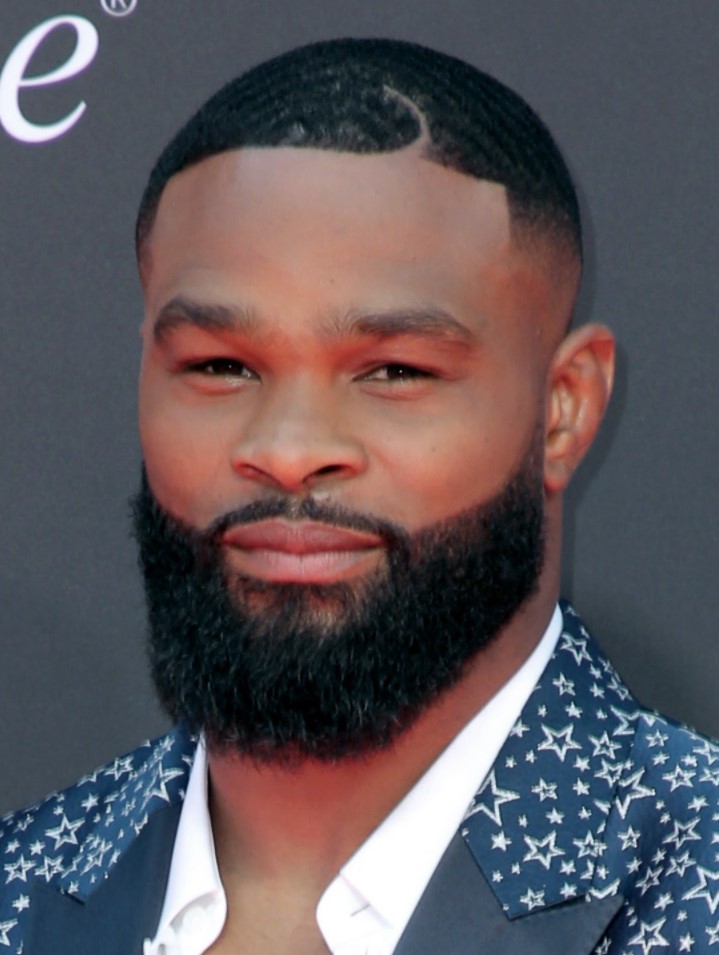 Tyron Woodley UFC Welterweight Championship Fights
In 2013, Tyron Woodley made his UFC debut, where he faced Jay Hieron. Tyron won this fight in just 36 seconds of the opening round. His first UFC Welterweight Championship was against Robbie Lawler at UFC 201. He won this flight and claimed the UFC Welterweight Championship along with the 'Performance of the Night Award.'
Here is some more information about Woodley's UFC Welterweight Championship:
First Title Defense: Against Stephen Thompson at UFC 205 on November 12, 2016.
Second Title Defense: Rematch with Stephen Thompson at UFC 209 on March 4, 2017.
Third Title Defense: Against Demian Maia at UFC 214 on July 29, 2017.
Fourth Title Defense: Against Darren till at UFC 228 on September 8, 2018.
Fifth Title Defense: Against Kamaru Usman at UFC 235 on March 2, 2019.
Other Ventures of Woodley
Aside from his professional MMA career, Woodley has also worked in some movies such as Kickboxer: Vengeance, Sultan, and Straight Outta Compton. Tyron was also in some fight scenes in the movie 'Escape Plan 2: Hades'. Furthermore, Tyron also hosts "Morning Wood with Deez Nutz" which is a podcast.
Personal Life
Tyron did his schooling in Missouri, and he also competed in American football and amateur wrestling during his high school. Tyron Woodley has four children. Woodly often talks about his goal to establish a non-profit facility for helping troubled youths.
Accomplishments
Here are the accomplishments of Tyron Woodley in mixed martial arts: 
Ultimate Fighting Championship: UFC Welterweight Championship, Knockout of the Night, Performance of the Night, and Fight of the Night.
Strikeforce: 2010 Rising Star of the Year.
ULTMMA: 2009 Prospect of the Year.
Here are the accomplishments of Woodley in wrestling: 
National Collegiate Athletic Association: Big 12 Conference Champion.
Real Pro Wrestling: RPW 84 kg Northern Regional Championship.
USA Wrestling: United States University Freestyle National Championship Runner-up.
Future of Mixed Martial Arts
The MMA madness is growing like never before. There was a time when many people considered MMA as a brutal sport. However, now that people are making a great career in this sport, MMA has become a skill-driven combat sport. Mixed martial arts involve various aspects of street fighting, wrestling, and boxing. When we talk about the popularity of MMA, there is a name that automatically comes to mind, the Ultimate Fighting Championship (UFC).
This organization has an average viewership of over 900k per event, which is probably a good number. There are some major factors contributing to the immense growth and the popularity of mixed martial arts. Some of these factors are the intensive fights that pulsate adrenaline, the journey of MMA fighters, the inspiration that champions provide, the establishment of MMA gyms and clubs. Currently, the mixed martial arts industry is worth over $7 billion, and the success of UFC has a huge contribution to that.
Can MMA Become an Olympic Sport?
Many mixed martial arts institutions are adapting to the latest trends that can drive overwhelming growth in the industry. UFC champions like Conor McGregor, Jon Jones, and Tyron Woodley are helping mixed martial arts to become one of the top 10 sports in the USA. Let us tell you that mixed martial art is not an Olympic sport, and there is uncertainty if we are going to see MMA in the Olympics.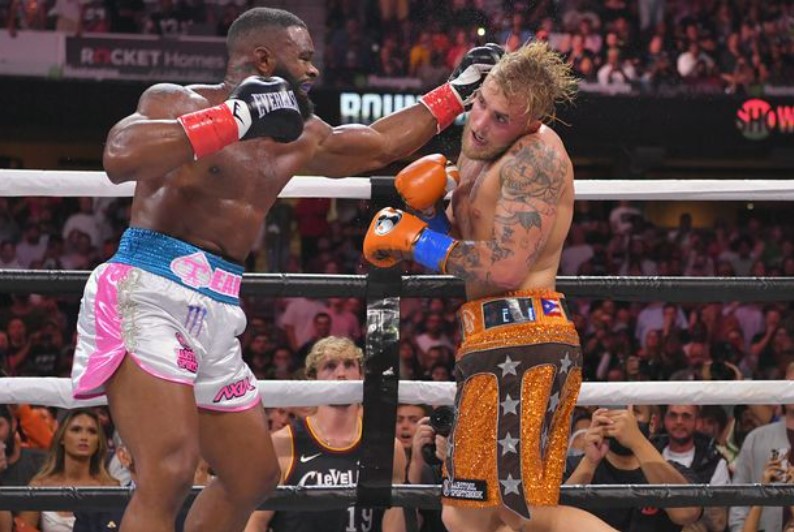 Well, it is clear that MMA is a very popular sport with millions of fans around the world. However, there is also a bad image of mixed martial arts being a violent sport. Another thing that stops MMA from being an Olympic sport is the time that an average MMA fighter will need to recover. Furthermore, mixed martial arts contain various techniques from other sports such as Karate, Wrestling, Boxing, Judo, and Taekwondo. So, the supervising bodies of these individual sports have some issues with it.
The World Anti-Doping Agency denied membership to IMMAF (International Mixed Martial Arts Federation) and stated that MMA is too violent to be at the Olympics. If we talk about the reasons that MMA should be at the Olympics, then there are many such as its growing popularity in the world.
Final Thoughts
To sum things up, it is probably hard to say what the future is going to be like. However, as predicted by the former UFC Welterweight Champion Tyron Woodley, we can expect mixed martial arts to bend towards athleticism. If this happens, then athletes can probably have a great chance to make a successful career in this skill-driven sport. According to Tyron Woodley, mixed martial arts is now all about great athleticism.
There are also some proven examples of athletes becoming successful in MMA. Many experts consider that athletes have the physical gifts to be in a mixed martial arts match. Some of the most athletic fighters in the MMA world are Matt Mitrione, Brock Lesnar, James Toney, CM Punk, Greg Hardy, and Giant Silva. The mixed martial arts industry has attracted athletes like wrestlers or NFL stars.
Even though many people consider this can be an easy transition, it is certainly not simple as it looks. However, as stated by Tyron Woodley, the best fighter is the best athlete. With the growing popularity of the sport, mixed martial arts fighters have also evolved, and the time has come when MMA fighting is more than toughness and grit.