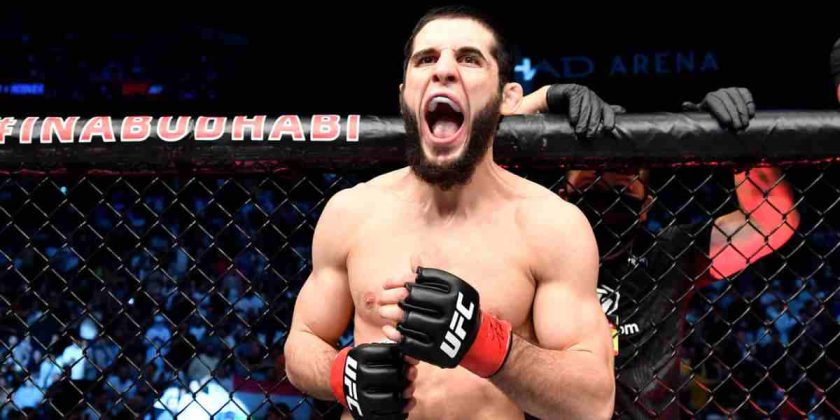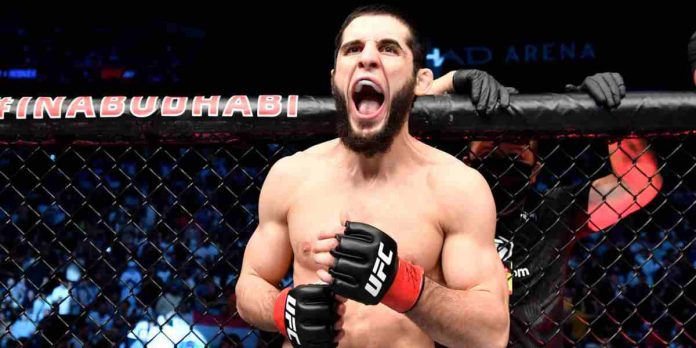 Michael Bisping has explained why Islam Makhachev should fight the winner of Charles Oliveira vs Dustin Poirier, set to take place at UFC 269 in December.
Makhachev earned the biggest win of his career this past weekend at UFC 267, where he submitted Dan Hooker in under three minutes to improve his winning streak at lightweight to nine wins in a row. During the post-fight press conference, the Dagestani said that he wants either a title shot or a number one contender's bout.
"Next fight, it has to be for the title, or a contender fight, because I have a nine-fight winning streak," Makhachev said. "Who in my division have this? Just the champion. And I feel my division is a little bit asleep right now. I have to wake up my division, because we have to change some things. The old guys from the top-five, they've already fought for the title – [Michael] Chandler, [Justin] Gaethje. That's why we have to change something."
'He's The Perfect Guy'
During UFC 267 review show on BT Sport, Bisping said that Makhachev should fight the winner of Oliveira vs Poirier.
"If you heard Makhachev last night on the mic, he wants the title shot," Bisping said. "If I'm him, I'm not accepting Beneil Dariush. I'll say, 'Yeah, he's a great fighter. No disrespect to him. But no, I want the champ, or I want definitely… 'No, I want the champ!' Simple as that. I was gonna go back on myself.
"He's in a position to do that because he's a massive star now. He's got all the support of Khabib, and all the fan base that Khabib had, they're all behind him. So, that's a lot of people. So, there's a lot of interest in him. He's finishing guys now. He's doing it in style. He's making it look easy. And the title is being contended for at the end of the year. That's not long. Whoever wins that – probably Poirier, let's be honest – needs to defend it. That's the perfect guy. I don't fight anyone else if I'm Makhachev."
Do you agree with Michael Bisping that Islam Makhachev should fight for the title next?
See also: