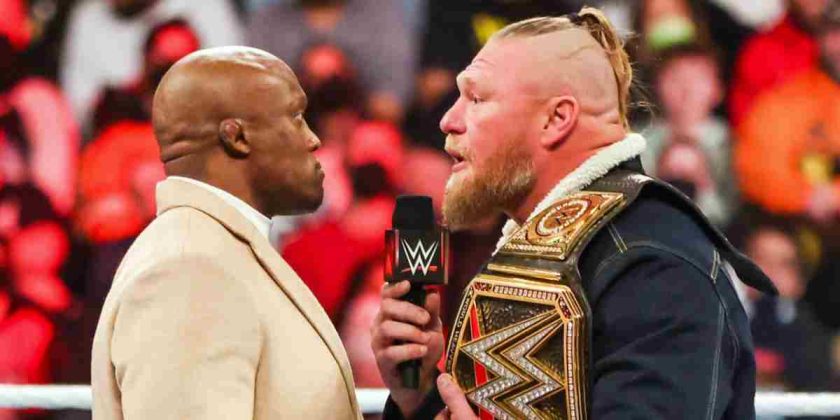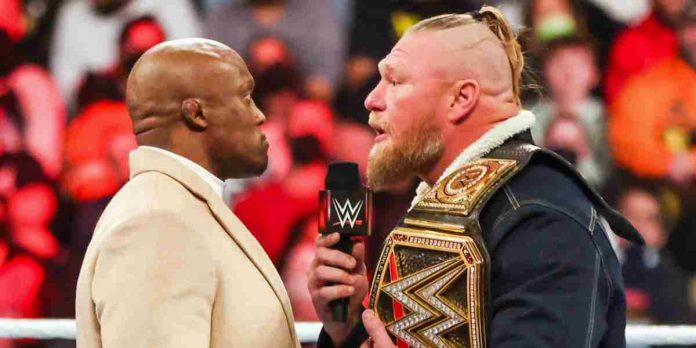 Bobby Lashley has explained why he believes he's a more skilled mixed martial artist compared to former UFC heavyweight champion, Brock Lesnar.
Lashley will challenge Lesnar for the WWE Championship this weekend at Royal Rumble. The Kansas native has never faced 'The Beast' in a one-on-one competition before, despite their backgrounds in collegiate wrestling, professional wrestling, and MMA.
Lesnar, who retired from MMA for a second time in 2017 after initially calling it a day in 2011, fought nine times in the UFC, winning five times and losing thrice with a no-contest. He beat Randy Couture to win the heavyweight title at UFC 91 in 2008 and defended it twice, against Frank Mir and Shane Carwin, before losing to Cain Velasquez at UFC 121 in 2010. Lashley holds an impressive 15-2 MMA record and most notably competed in Bellator. He hasn't fought since 2016.
While Lashley holds a better record, Lesnar fought better competition and garnered more success in his MMA career.
Bobby Lashley: I Have A Lot More Than Brock Lesnar
Speaking to MMA Fighting's The MMA Hour, however, Lashley said that he's better than Lesnar as far as MMA skillset and knowledge are concerned.
"Without trying to disrespect him, I don't know what he's capable of doing, as far as skill-wise, I don't know," Lashley said. "I ran with Strikeforce there for a while and had a little hiccup, they kind of sent me back a little bit where I took some of the smaller fights. And when I did those smaller fights but what I was doing is, I was sharpening… I was really learning my boxing, really taking some time to get some jiu-jitsu in there, sharpening my wrestling skills. So I turned into somewhat of a student of the game, so as far as skill-for-skill and knowledge-for-knowledge, I think I have a lot more than he does."
Do you agree with Bobby Lashley that he's a better MMA fighter than Brock Lesnar?
See also: