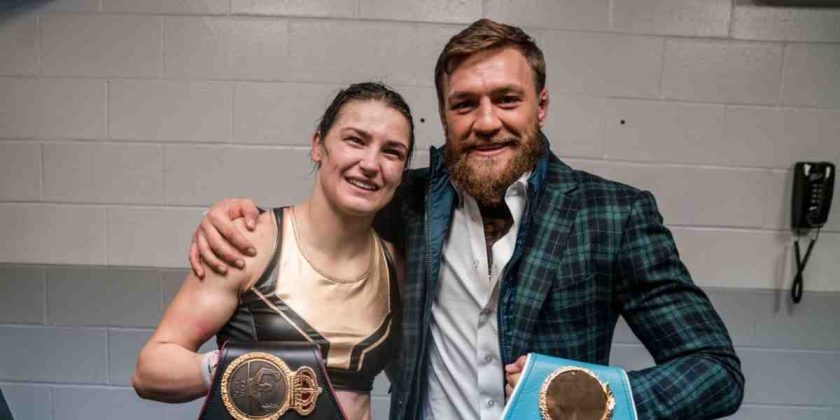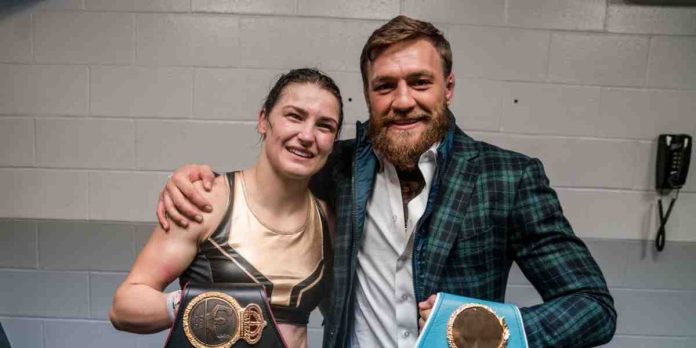 Ireland's boxing phenom Katie Taylor believes former two-division UFC champion Conor McGregor doesn't get the recognition he deserves in his home country.
McGregor, who is coming off back to back defeats at the hands of Dustin Poirier at UFC 257 and UFC 264 this year, has big plans for his comeback next summer as he eyes an immediate lightweight title shot.
Although he's had a tough few years inside the Octagon, the Irishman conquered the world in his first three years in the UFC, winning the featherweight title by knocking out longtime champion Jose Aldo in only 13 seconds at UFC 194, before getting his hands on the lightweight belt by finishing Eddie Alvarez in the second round at UFC 205.
'He Is The UFC's Muhammad Ali'
His rapid rise to the top from 2013 to 2016 turned him into one of the biggest stars in combat sports history, but Taylor told MMA Fighting that she believes he doesn't get the recognition he deserves in Ireland.
"I messaged him after the Dustin Poirier fight, just to offer some words of encouragement really," Taylor said. "He's always been a fantastic support to me, but I think he's just someone who's actually transcended the sport. He's like, for me, the Muhammad Ali of the UFC. He's just a fantastic athlete. A great businessman as well. But what he's done in the sport and the UFC has been absolutely incredible, and I don't think he's celebrated as much as he should be here in Ireland. I think he is an absolute global superstar and just a phenomenal athlete, and he's always been a complete gentleman towards me.
"I know that he's trained at Crumlin Boxing Club an awful lot, a place where I actually trained on a regular occasion as an amateur boxer as well. I used to go there on a regular occasion for sparring sessions, so that's obviously a connection that we have."
Do you agree with Katie Taylor?
See also: