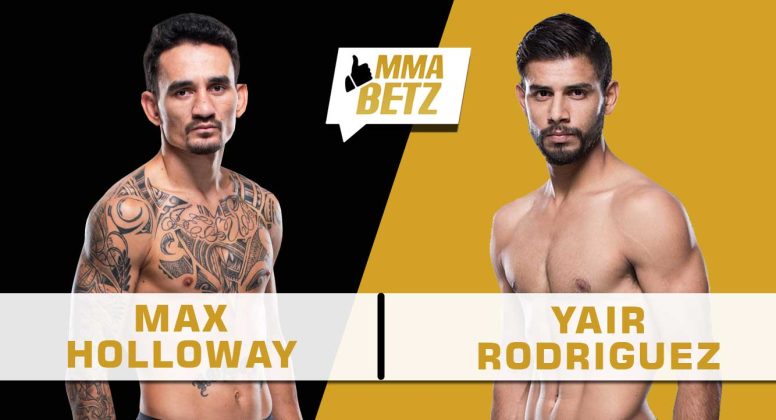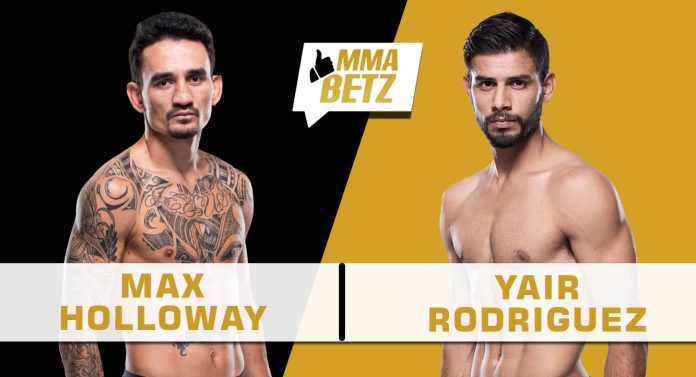 UFC Vegas 42 goes down this weekend at the UFC APEX in Las Vegas. In the main event, former featherweight champion Max Holloway takes on Yair Rodriguez in a highly-anticipated matchup.
Holloway is coming off a dominant win over Calvin Kattar at UFC Fight Island 7 in January, when he landed a record 445 significant strikes. Rodriguez hasn't fought since his unanimous decision win over Jeremy Stephens in 2019.
Analysis And Prediction
Holloway is one of the best boxers in the UFC, with a solid chin, high output, and excellent cardio. Rodriguez comes from a taekwondo background and has some of the best kicks in the promotion. He's also tough as nails, and extremely unpredictable.
'Blessed' is a -700 favourite for good reason. He's one of the top featherweights in the history of the sport and is one of the purest strikers in the game. His high output is a pain to deal with, and he never lets his opponents off the hook. Rodriguez won't be able to beat Holloway in a boxing match, so he will have to find space to land his kicks and rely on his unorthodox attacks to put the former champ off his game. It will be a tough ask because Holloway does a great job of managing distance as well among other things.
Statistically, Holloway is the more active of the two fighters as he lands 7.5 significant strikes per minute on average, while he absorbs nearly 4.5. Rodriguez lands nearly 4.5 significant strikes per minute on average and absorbs a little over 3.
We shouldn't expect a lot of grappling in this fight, because both fighters love to stand and trade.
All in all, Holloway will use his pressure and volume to outpoint Rodriguez and score another dominant victory.
Prediction: Max Holloway by unanimous decision
Betting Odds:
Max Holloway (-720)
Yair Rodriguez (+500)
Who do you think will win the featherweight fight between Max Holloway and Yair Rodriguez at UFC Vegas 42?
See also: