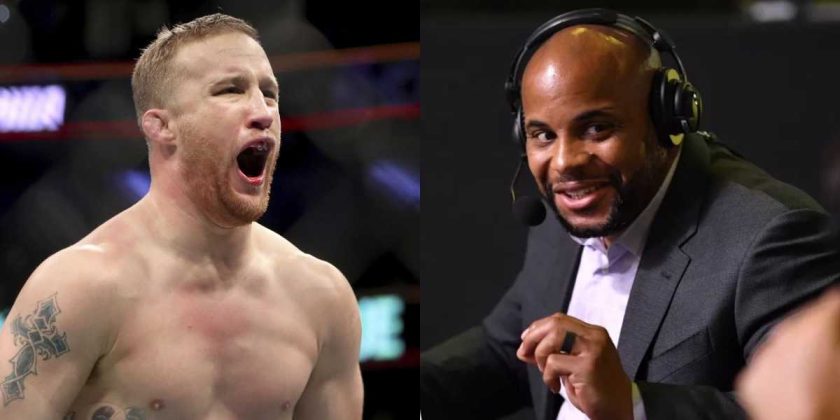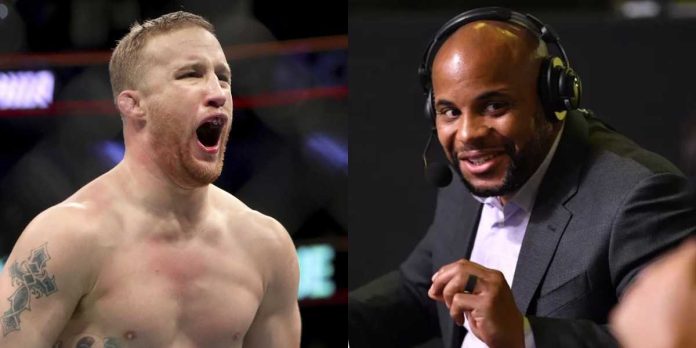 Javier Mendez has given his thoughts on Justin Gaethje's Twitter altercation with Daniel Cormier in the immediate aftermath of Islam Makhachev's win over Dan Hooker at UFC 267.
While interviewing Makhachev after his win over Hooker, Cormier raved about his performance and asked him why he believes he should fight for the lightweight title next over the winner of Gaethje vs Michael Chandler, set to take place this weekend at UFC 268.
Gaethje wasn't very pleased with Cormier's question and immediately took aim at him at him on Twitter.
Cormier responded within a few minutes, but Gaethje fired back, saying that he shouldn't have brought his name up during the post-fight Octagon interview.
'DC' replied by explaining that he was only doing his job.
Justin Gaethje Is A True Warrior
Speaking on his YouTube channel, Mendez said that he understands why Gaethje called Cormier out for praising Makhachev.
"Gaethje is a true warrior," Mendez said. "With all due respect, Gaethje is a good guy and listen, you got to make your best pitch and he's making his pitch and he's going to let his fists and his feet and his everything do the action when he gets into the cage. Gaethje is a great guy, he's a great competitor and what he said, he said 'hey, I'm running for president too, don't count me out.' There's nothing but respect for that guy."
Gaethje last fought at UFC 254, where he was submitted in the second round of his title unifier with former champion Khabib Nurmagomedov, while Chandler last fought at UFC 262, where he was finished in the second round of his vacant title fight against Charles Oliveira.
Do you agree with Javier Mendez?
See also: