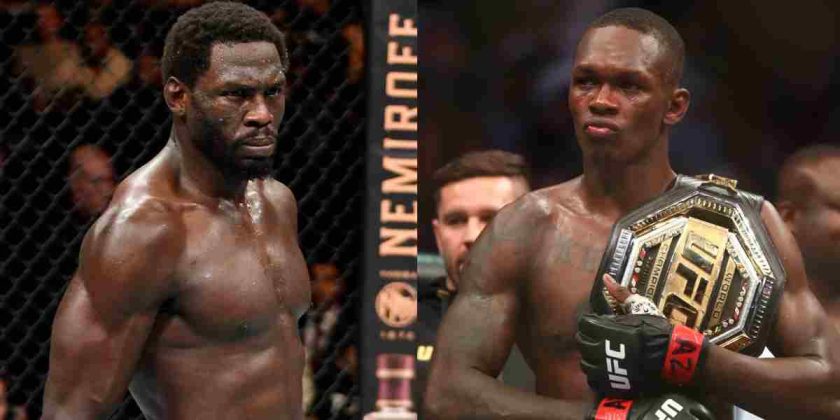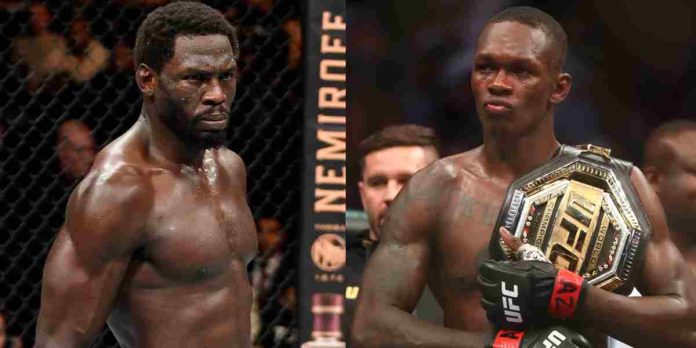 Jared Cannonier believes he will be the toughest test of UFC middleweight champion Israel Adesanya's MMA career.
Cannonier is coming off back-to-back wins against Kelvin Gastelum and Derek Brunson, who he beat in their title eliminator by second round knockout at UFC 271. Although nothing is official yet, 'The Killa Gorilla' is expected to challenge Adesanya at UFC 277 on July 30th.
Jared Cannonier On Israel Adesanya Fight
Speaking to Helen Yee (as transcribed by MMA Junkie), Cannonier explained why he thinks he'll be the toughest test of Adesanya's career.
"It's going to be very competitive," Cannonier said. "More competitive than any other fights that he's had in the Octagon. I'm sure it's going to be the same thing for me. But I'm going to anticipate less, just answering any of the questions that he's gonna present to me, answering them with ferocity, and I don't know, any of those pretty words we can add to it, but I feel like he's going to have to change his approach, that's for sure. He's not going to be style-bending in there because I plan on neutralising his game and imposing minds like I do with any and everybody."
Cannonier continued by saying that Adesanya is a favourable matchup for him because he won't resort to wrestling to counter his threat on the feet.
"He's not gonna be able to lean on his wrestling more so because most guys when they fight me, they feel the pressure on the feet, so they resort to their wrestling," Cannonier said. "I don't think he's gonna be inclined to do that so for me, it's gonna be very interesting to fight a fighter who's not gonna be looking to take me down to gain that advantage in that regard or what they used to think was their advantage, but it's not."
Do you think Jared Cannonier will beat Israel Adesanya?
See also: