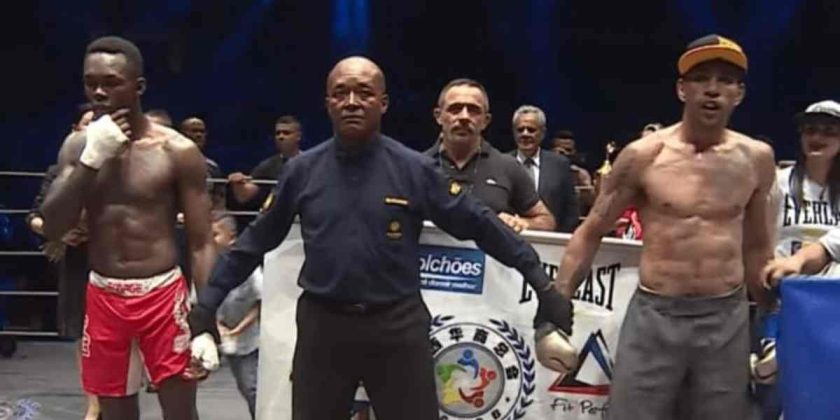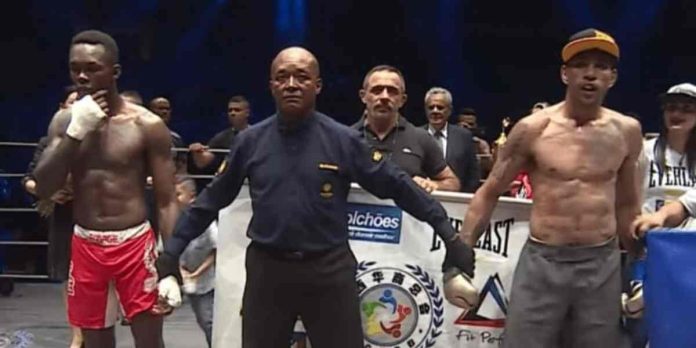 UFC middleweight champion Israel Adesanya has said that he wasn't impressed with arch-rival Alex Pereira's first round knockout win over Sean Strickland at UFC 276.
UFC 276 was headlined by Adesanya, who made his fifth successful title defence by scoring a comfortable unanimous decision win over Cannonier, but was criticised for his lacklustre display by Pereira and Michael Bisping, among others.
"What really upsets me is to see the way that he fought tonight," Pereira said. "A performance like that because it is a disrespect to the crowd. I saw thousands and thousands of people here, I couldn't even count how many and it's sad to see people booing like that during a title fight.
Israel Adesanya On Alex Pereira
During a UFC 276 post-fight interview (as transcribed by BJPenn.com), Adesanya said that he wasn't impressed with Pereira's performance, but stated that his performance against Cannonier was a master class.
"Nah, not really (impressed)," Adesanya said. "It's just Strickland is, 'parry, parry.' Oh, that's easy to go, 'boom, left hook.' I wasn't impressed. I wasn't really impressed by my performance because of the expectations I put on myself. But, it was still a master class."
With a spectacular KO win over Strickland, Pereira is likely the next in line to face Adesanya, who he's already beaten twice in kickboxing. Despite 'Poatan' having a psychological edge, 'The Last Stylebender' believes that he's a much better fighter today, and he will prove his doubters wrong when the time comes.
"I am not the same fighter I was back then," Adesanya said. "I've learned and matured from that fight. So, I know what I can do. Like I said, I had an off night. When I fight him I am going to make sure I'm on."
Who do you think would win a potential fight between Israel Adesanya and Alex Pereira?