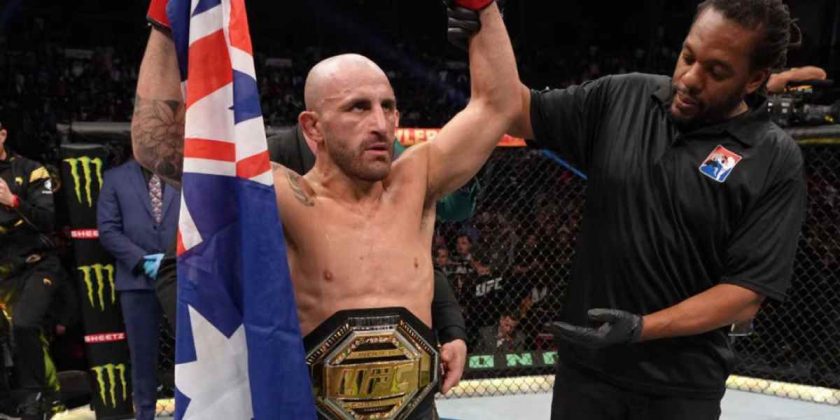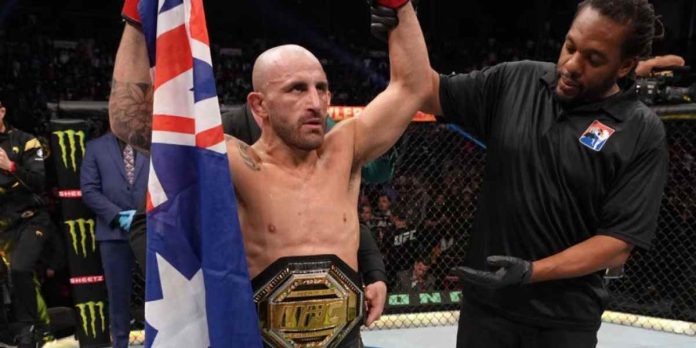 Eugene Bareman has praised his pupil Alex Volkanovski for exceeding expectations in his featherweight title trilogy with Max Holloway at UFC 276.
Volkanovski put forth a masterclass, dominating Holloway for five rounds and leaving him bruised and battered in their co-main event at UFC 276, where all three judges scored the fight 50-45 in the reigning champion's favour. With a third consecutive win over 'Blessed', the Aussie believes he's cemented his legacy as the greatest featherweight of all time.
Eugene Bareman On Alex Volkanovski
Speaking to Submission Radio (as transcribed by MMA Fighting), Bareman said that he thinks Volkanovski is the best pound-for-pound fighter in the world right now.
"Oh man, I'm lost for words, man," Bareman said. "Like, it's just… the team, me, Joe, Alex, the coaches, we talked about a masterclass, about just cementing, solidifying every round and just being convincing. S***, I didn't know he'd be that convincing. I didn't know that. As much as I've gotten to know Alex over the years, the guy could still have a performance like that and still leave me gob-smacked. I'm like, wow. Just when you think he's good and he's at his best, he finds another level. And just, what a masterclass. Like, respectfully, if that's not the best pound-for-pound fighter in the world, then I don't know who is.
"He's the best on the planet. He was the best after the first fight with Max. Max was the best, and then we beat him. And then people still didn't – there was still some doubters. And then the second fight was close, but we still won. And then there was still some doubters. I was never in doubt. I knew Alex was the better fighter from the start."
Do you agree with Eugene Bareman?