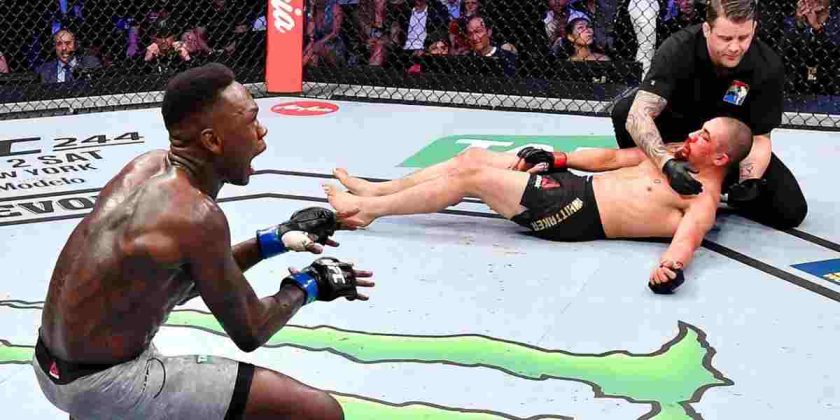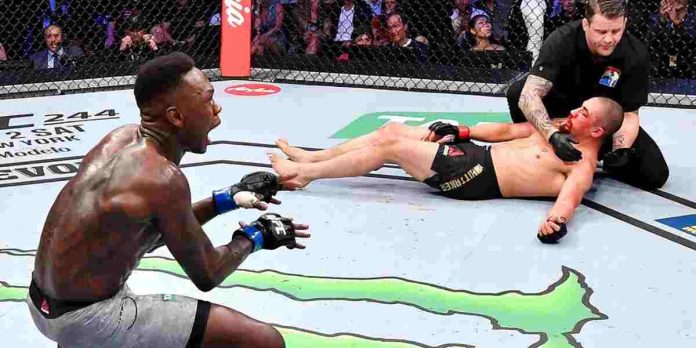 UFC middleweight champion has given his thoughts on how he believes his title rematch with Robert Whittaker will play out at UFC 271 on February 12th.
Adesanya finished Whittaker in the second round to win the middleweight title at UFC 243. Since then, he has successfully defended his crown thrice, against Yoel Romero, Paulo Costa, and Marvin Vettori, and he will be looking to extend his run as the promotion's 185-pound kingpin later this month.
Whittaker is currently riding a three-fight winning streak, with his victories coming against Darren Till, Jared Cannonier, and Kelvin Gastelum. 'The Reaper' looks confident ahead of his rematch with Adesanya and said that he will follow the game plan of Jan Blachowicz, who successfully defended his light heavyweight title against 'The Last Stylebender' at UFC 259.
Israel Adesanya On Robert Whittaker Rematch
Speaking to Stake however, Adesanya said that no matter what Whittaker tries inside the Octagon come fight, he will once again lose badly.
"My prediction is that I am going to f*** Whittaker up, again," Adesanya said. "He can't stand with me, so I know he will be forced to grapple. Last time he said 'Kevin Gastelum has given the blueprint on how to beat Adesanya' and now he's saying 'Jan has given the blueprint'… he needs to write his own blueprint. If he wants to copy someone else's work, then by all means try, because it went so well last time for him when we fought. Whittaker may have learned from his mistakes from last time for maybe a round or so, but then trust me, he will revert back to those errors.
"Once he feels what he felt last time, he won't know where to turn. Also, he didn't even grapple with me last time, he didn't really feel me. You can ask any of my previous opponents, they will tell you. So once he feels me in a grapple, then he will get shook again. There has been no cutting corners this time. It's made me even more motivated to do it again and do it more decisively if that's even possible. That is my motivation for this fight, to get up and beat him again in an even more devastating fashion."
Who do you think will win the middleweight title fight between Israel Adesanya and Robert Whittaker at UFC 271?
See also: