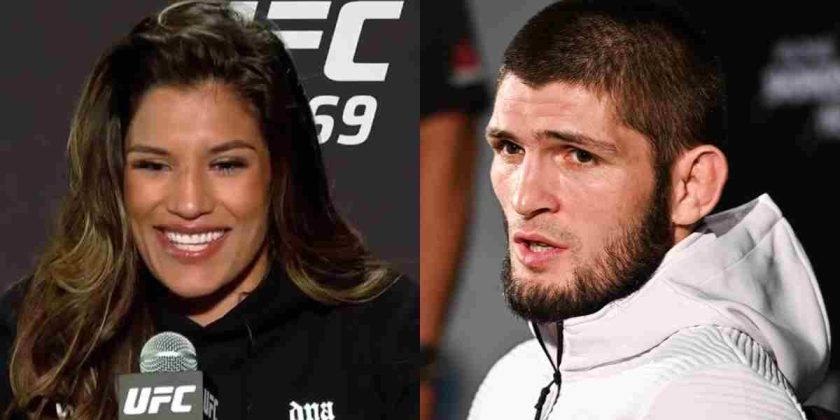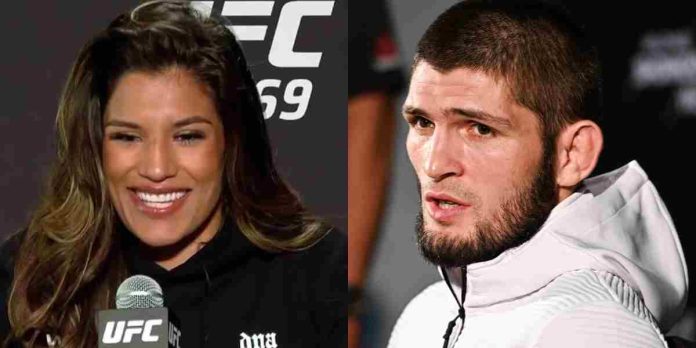 UFC bantamweight champion Julianna Pena has said that she wasn't happy with Khabib Nurmagomedov's recent comments about her.
Pena most recently fought at UFC 269, where she shocked the world by submitting Amanda Nunes in the second round to win the bantamweight title. 'The Venezuelan Vixen' was mightily praised for defying the odds and scoring the biggest win of her career. Unlike many others in the MMA community however, Khabib wasn't very impressed with her.
In an interview a few days after UFC 269, Khabib was asked about the prospect of women joining the Eagle FC roster. In response, the Russian used Pena's victory over the Brazilian as an example of why women's MMA is not on the same level as men's MMA.
"I am like, we can watch what Julianna Pena did with Amanda Nunes [at UFC 269]," Khabib said. "But Julianna Pena, she's not like greatness or something like that. She just beat Amanda Nunes like [on the day]. We can watch and not many good [female] fighters all around the world. There are only like five or six of them. And so we will wait and see."
Julianna Pena On Khabib's Comments
Speaking on 'The Joe Rogan Experience' podcast (as transcribed by MMA News), Pena said that Khabib's comments left her heartbroken.
"I saw in a presser that they asked [Khabib] a question and he was just completely downgrading the whole win and everything like that….it totally broke my heart," Pena said. "I was like, 'Dude, you're breaking my heart, man. Like, I freaking love you. Like, seriously. He must be friends with Kayla Harrison or something. I don't know. Because he was like, 'If this is the top of women's division, it's a joke'. I mean, it wasn't very nice. I didn't appreciate it, Khabib."
What do you make of Khabib Nurmagomedov's comments about Julianna Pena?
See also: