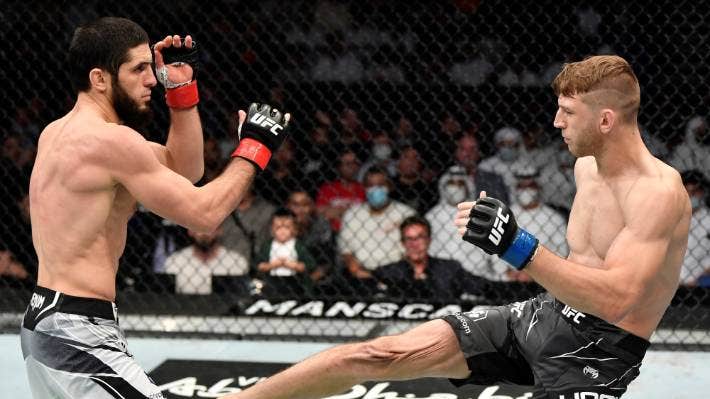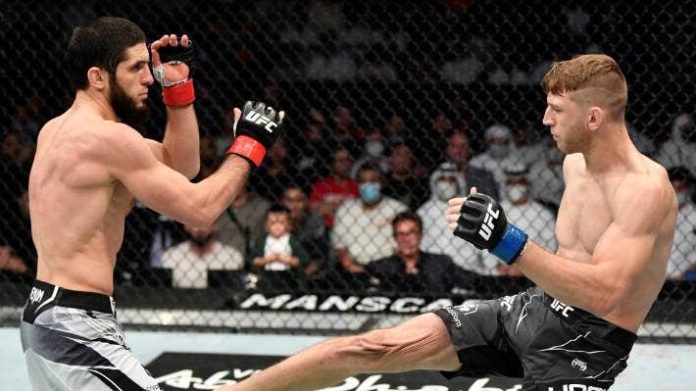 Dan Hooker believes he's being punished for accusing Islam Makhachev of cheating prior to his first lightweight title defence against Alex Volkanovski at UFC 284.
Makhachev faced his toughest test to date in Volkanovski at UFC 284, where he was pushed to the limit and survived a late scare to keep his title by a controversial decision. After the fight, Hooker accused the Dagestani of using IVs to hydrate quicker after cutting down to the 155-pound limit, an allegation that has been dismissed by the reigning champion's team. Even coach Eugene Bareman believes his student shouldn't have publicly accused the Russian without concrete evidence.
Dan Hooker On USADA Visits
In a recent interview with TheAllStar (as transcribed by BJPenn.com), Hooker said that the USADA has been visiting him more frequently since his comments about Makhachev, and he speculates that he's being punished.
"I've had two or three knocks on my door at 6 am by USADA, blood, and piss over the last couple of weeks," Hooker said. "Do you think that's a coincidence? That ain't no coincidence, baby. On the same hand, you think I'm just gonna shut up and bite my tongue? Brother, I've almost had 50 knocks at my door, and that's a stranger coming into your house, asking you to pull down your pants and stare at your dick.
"You think I'm gonna sit silently while other guys are skirting the rules when I got some stranger knocking on my door, asking me to pull my pants down? I ain't playing this game."
Do you think Dan Hooker is being punished for accusing Islam Makhachev of cheating?