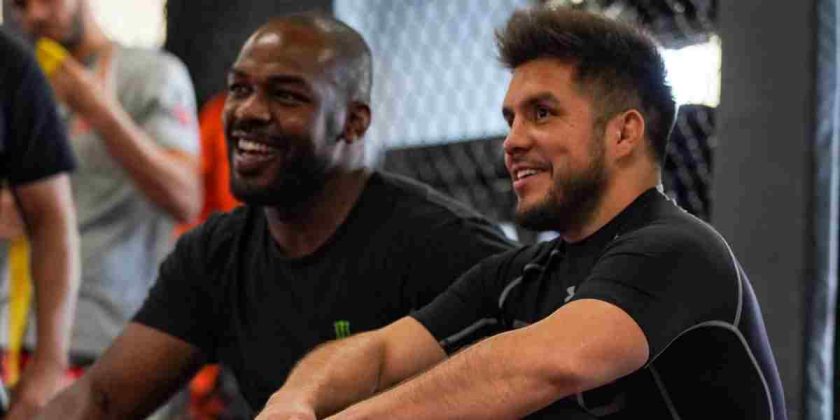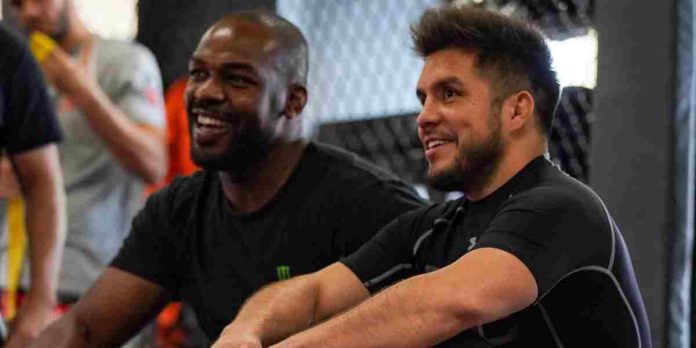 Henry Cejudo has given his thoughts on how he thinks a potential fight between newly crowned UFC heavyweight champion Jon Jones and Stipe Miocic will play out.
Jones returned to fighting after a three-year lay-off to face Ciryl Gane for the vacant heavyweight title at UFC 285, and dispatched his opponent in two minutes and four seconds to win the belt. In his post-fight Octagon interview, 'Bones' called Stipe Miocic out, saying that he wants him "real bad". The former two-time heavyweight champ believes "s**** going to go my way" when he locks horns with the GOAT.
Henry Cejudo on Miocic vs Jones
Speaking on his YouTube channel (as transcribed by BJPenn.com), Cejudo, who has been training on and off with Jones during the last two years, said that he believes Miocic only has one possible route to victory, and even that may not work.
"You're going to have to wrestle him," Cejudo said. "So that's the only thing that I could see Stipe Miocic doing, because his hands, he's not faster than Jon. He's got hands; he did get a chance to stop Cormier with the body shot. Jon's just different. Jon has a different length. Jon recognises distance a lot better than somebody like DC. The only plan that I see Stipe Miocic going up against Jon, is going to be called wrestling. The only way that you're going to be able to take a guy out like Jon Jones is to wrestle, and good luck with that.
"I do believe Stipe's biggest gift is his threshold, his gas tank. How he had the ability to weather the storm with a guy like Daniel Cormier and beat him. You know, was hurt in the beginning, ends up coming back, like Stipe gets better as the fight goes on. Stipe Miocic, the former heavyweight champion of the world, the greatest gift that he has is his threshold and endurance. But against a guy like Jon Jones, you need all that and some. I'm going Jon Jones, no more than three (rounds)."
Do you agree with Henry Cejudo?