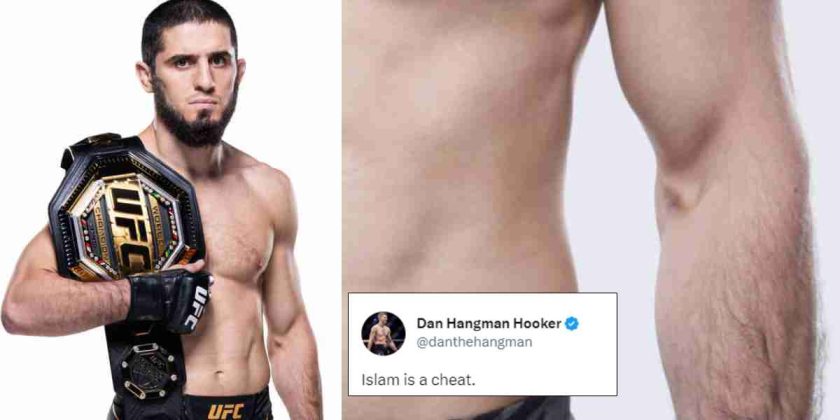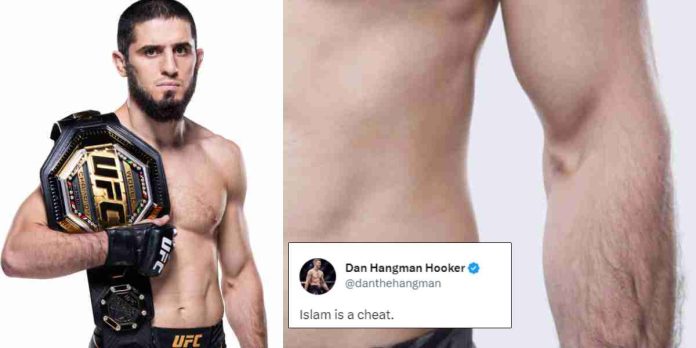 Rizvan Magomedov has denied that UFC lightweight champion Islam Makhachev allegedly used an IV drip to rehydrate ahead of UFC 284.
Makhachev defended his lightweight title against featherweight counterpart Alex Volkanovski in a Fight of the Year contender at UFC 284. The Aussie, who was seen as a walk in the park for the Dagestani before the fight, gave his opponent a run for his money. The Russian was pushed to the limit and survived a late scare to keep his title by a controversial unanimous decision.
Islam Makhachev Accused Of Using IV Drip
In the aftermath of UFC 284, Volkanovski's teammate Dan Hooker took to Twitter to level serious allegations against Makhachev.
"Dumb c*** thinks he can fly to Australia, hire a nurse to give him an IV and we won't find out. Cheating dog, USADA doing f*** all… Prove me wrong. Bet cha can't. He doesn't cheat, he doesn't win," Hooker tweeted.
While speaking to MMA Junkie, Rizvan Magomedov denied the allegations, adding that Hooker is just looking for attention.
"We all know this is completely bulls***," Magomedov said. "The guy is a loser. He's salty and just looking for attention, and that's it."
In a separate series of tweets, Magomedov continued his jabs at Hooker and challenged him to present evidence to back his claims.
The use of IV infusions is banned by USADA, and it can only be used "in the course of hospital admissions, surgical procedures or clinical investigations."
Hooker has his own history with Makhachev as he was submitted in the first round of their lightweight fight at UFC 267 in 2021.
What do you make of Dan Hooker's accusations against Islam Makhachev?