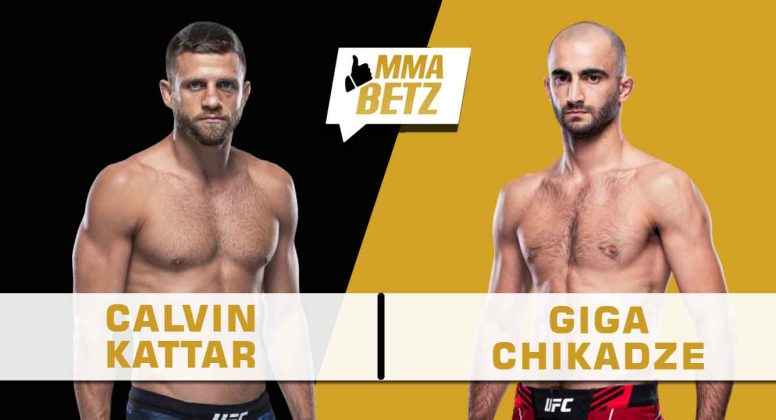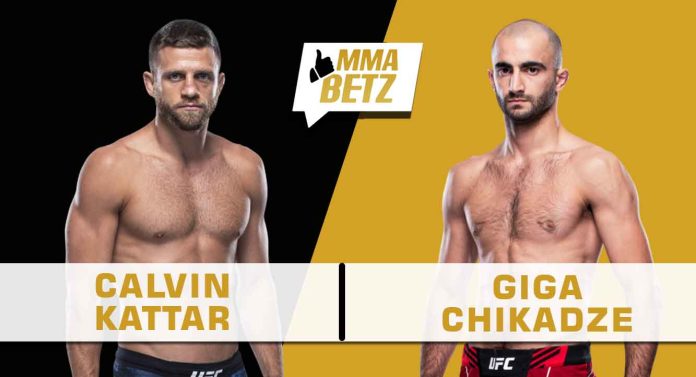 UFC Vegas 46 goes down this weekend at the UFC APEX in Las Vegas. In the main event, featherweights Calvin Kattar and Giga Chikadze face off in a top ten encounter.
Kattar will be making his return to the Octagon after exactly one year since suffering a brutal beating at the hands of Max Holloway at UFC Fight Island 7. Whereas Chikadze is currently on a nine-fight winning streak, with his most recent victory coming against Edson Barboza by third round TKO at UFC Vegas 35.
Analysis And Prediction
Regardless of who wins this fight, Kattar vs Chikadze is going to be fireworks. Kattar is one of the best boxers in the featherweight division, whereas Chikadze is arguably the best kickboxer. Kattar is a very heavy-handed featherweight, who utilises his boxing ability to earn knockouts. Chikadze prefers to kick and has a number of different tricks up his sleeve. If the Georgian keeps his distance and attacks Kattar with his kicks, he will find his openings without taking much damage. Kattar will have to close the distance to land shots on his foe or shoot for takedowns.
Statistically, Kattar is more efficient as far as offence is concerned as he lands more than five significant strikes per minute on average, whereas Chikadze lands close to four. Defensively, Chikadze is better as he absorbs less than three significant strikes per minute, whereas Kattar absorbs over eight. 'The Boston Finisher' absorbed a record 445 significant strikes against Holloway. Even if we don't take his Holloway fight into account, Kattar still absorbs more than six significant strikes per minute on average, so he's very hittable.
Kattar has a background in wrestling, but he hasn't utilised his wrestling skills in the UFC. His takedown accuracy isn't very impressive, and he doesn't have any submission wins in the UFC, and only two in total. It remains to be seen whether Kattar will be able to take Chikadze down, who has a decent takedown defence and great distance management.
With that being said, Kattar is extremely durable and the longer the fight spans, the better it will be for him because Chikadze has never fought past the third round.
All in all, Chikadze will do what he does best and get the win at UFC Vegas 46.
Prediction: Giga Chikadze by TKO
Betting Odds:
Calvin Kattar (+180)
Giga Chikadze (-240)
Who do you think will win the featherweight matchup between Calvin Kattar and Giga Chikadze at UFC Vegas 46?
See also: