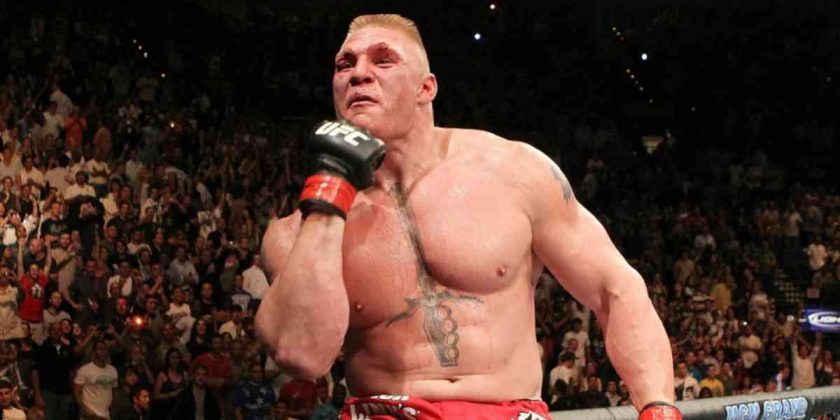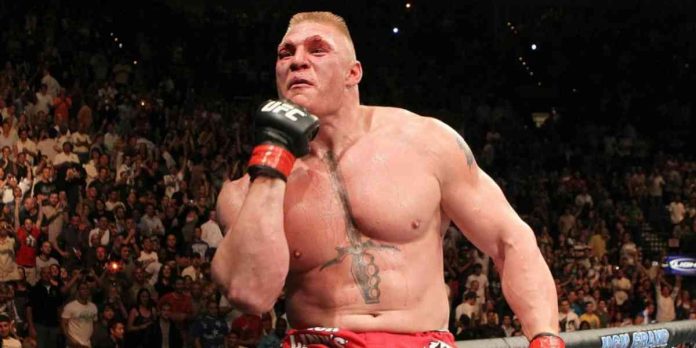 Brock Lesnar believes he should have been paid more by the UFC during his time in the promotion and has outlined the differences between Dana White and WWE spearhead, Vince McMahon.
Lesnar, who's one of the most iconic pro-wrestlers of all time, signed with the UFC in 2007, and made his promotional debut against Frank Mir at UFC 81, where he lost by first round submission. 'The Beast' bounced back with a win against Heath Herring, before finishing Randy Couture in the second round of their UFC 91 bout to win the heavyweight title, which he defended twice before losing to Cain Velasquez at UFC 121 in 2010.
Brock Lesnar On Dana White And Vince McMahon
The former UFC champ made millions fighting in the UFC. In his last promotional fight against Mark Hunt, he was paid a handsome two and half million dollars, which is something the majority of the UFC fighters could only dream of. During a recent appearance on The Pat McAfee show (as transcribed by BJPenn.com) however, Lesnar said that he should have been paid more by the UFC, and compared working for Dana White and WWE spearhead Vince McMahon.
"Dana's all right. I've got a lot of money from him. You know, I probably should have got paid more, maybe," Lesnar said. "I don't know. I really can't compare the two guys. Honestly, my relationship with Vince is so different from it is with Dana over the years. Vince and I have had a love-hate relationship for the last 20 years, but it's been good.
"We have a lot of water under the bridge. I have a lot of respect for both men. But, dealing with Dana, it's just a totally different business approach. I met Vince when I was younger. I look at Vince more as a father figure actually. Because I've learned a lot of things from him, and I was able to carry those things over and handle business with Dana. So, I mean, Vince is a self-made person, so is Dana, took the company and made it public and made big, big [money]."
Would you like to see Brock Lesnar compete in the UFC again?
See also: