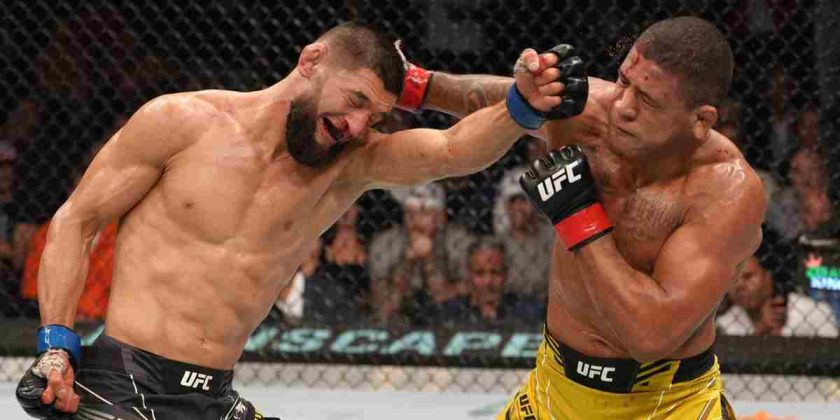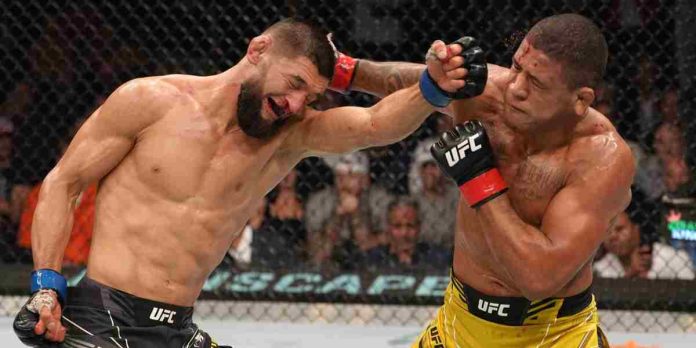 Gilbert Burns agrees with Khabib Nurmagomedov that Khamzat Chimaev should surround himself with good mentors.
Chimaev most recently competed at UFC 279, where he was scheduled to fight Nate Diaz in the main event, but after missing the welterweight limit by 7.5 pounds, he was demoted to the co-main event against Kevin Holland, who the Chechen-Swede defeated comfortably by first round submission. Prior to his weight miss, 'Borz' had forced the UFC to cancel the pre-fight press conference by causing a backstage brawl.
Gilbert Burns on Khamzat Chimaev
Khabib wasn't impressed with Chimaev, and said that he needed more good people, particularly Muslims, around him. Speaking to MMA Junkie, Burns said that he agrees with the former UFC lightweight champion.
"It doesn't matter how you start, it matters how you finish," Burns said. "It don't matter if that guy starts so big, so impressive. It matters how you finish, you know? … I don't know, the fans might like all the drama; the not making weight, canceling your press conference, a lot of things. It's hard to feel bad for this guy that's making a lot of mistakes on just the beginning of his career.
"One of the best advice I've had is to have guys that give you advice. Like, I have guys that give me advice on money, my parents give me advice on family, I have guys that give me advice on fighting, I have my manager – I have a lot of guys that give me advice in my life. He needs those kind of guys, not just a bunch of crazy fighters that kind of go on his ego and make him go crazy. I think he's still super young and I hope he changes. Khabib even said one thing, he needs more Muslims. With that being said, translating that, he needed good guys around him. Like good mentors, guys to help him out, making decisions. I think the guys he has around don't help him make good decisions."
Do you agree with Gilbert Burns and Khabib Nurmagomedov?