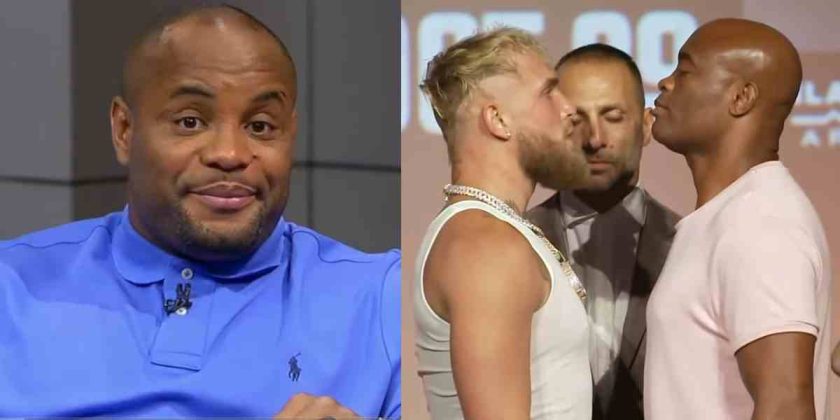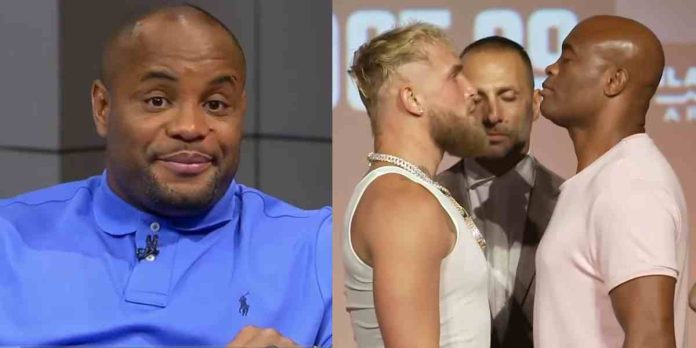 Former UFC two-division champion Daniel Cormier has given his thoughts on the highly-anticipated boxing match between Jake Paul and Anderson Silva.
Paul will face the toughest test of his boxing career in Anderson Silva, later this month in Glendale, Arizona. The YouTube sensation is undefeated, with notable wins over Ben Askren and Tyron Woodley. 'The Spider' has had a lot of success as well since transitioning into the world of boxing, with back-to-back wins over Julio Cesar Chavez Jr and Tito Ortiz.
Daniel Cormier On Paul vs Silva
Speaking to ESPN MMA (as transcribed by MMA Junkie), Cormier said that although Paul isn't a joke, he believes Silva will get the job done.
"I think Anderson Silva wins the fight," Cormier said. "If Jake Paul wins – honestly he's a kid that's in his prime, and I say that knowing that now Jake Paul can fight. The guy can fight. I'm done being one of the people that say this kid's a joke. This kid is not a joke. The kid can fight, and there are many reasons as to why he can fight. But we talk about Anderson, all that he has done – Anderson beating Julio Cesar Chavez Jr is bigger and better than anything (Paul's) ever done.
"That is much different than beating Ben Askren, Tyron Woodley twice and whatever the YouTube guy was, because those guys were wrestlers that learned to box. Chavez never wrestled. He was a guy that picked up boxing gloves as a kid and fought all the way to professionals, made a whole bunch of money and everything. That is the biggest moment between the two and the biggest accomplishment between the two."
Do you agree with Daniel Cormier?