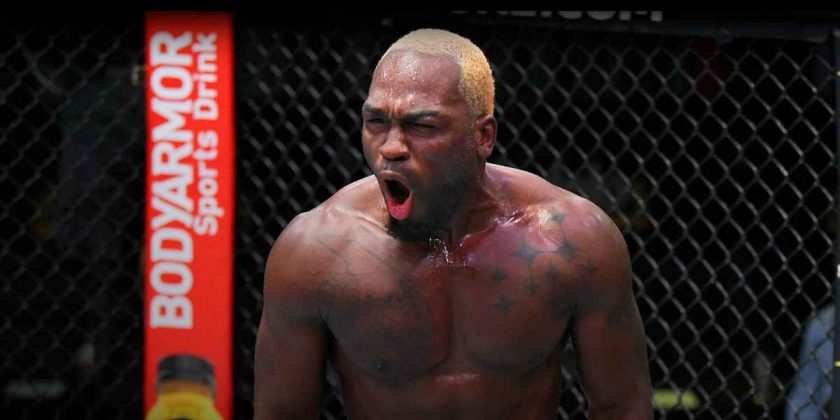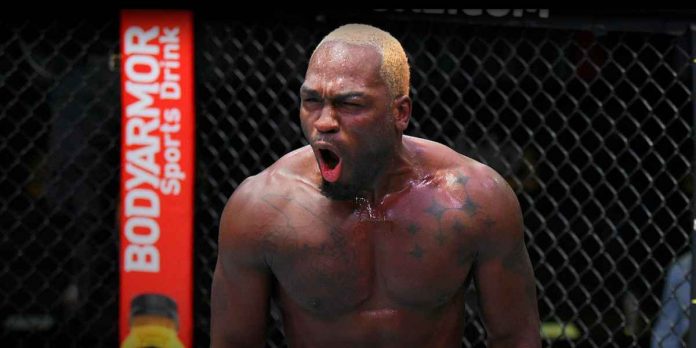 Derek Brunson believes he will deserve a title shot if he scores an impressive win over Darren Till in their main event at UFC Vegas 36 on Saturday.
Brunson is on a four-fight win streak, with victories over Elias Theodorou, Ian Heinisch, Edmen Shahbazyan, and most recently against Kevin Holland by unanimous decision at UFC Vegas 22.
Deserving A Title Shot
Speaking to BT Sport, Brunson said that if he beats Till, he should fight the winner of the title rematch between Israel Adesanya and Robert Whittaker, expected to take place early next year.
"Oh yeah for sure, that's what I'm looking at also [a potential title shot]," Brunson said. "I'm looking to impress, look to get a finish, and then yeah, definitely I can sit and wait, and after Israel and Whittaker fight, I think I should definitely be next. Four fights in a row, that'll be five, so yeah."
Taking The Hardest Road Possible
The 37-year-old has been fighting the who's who of the middleweight division for the past nine years, and despite facing elite competition, he's never fought for a UFC title. Brunson believes that he's had to work harder than his peers to be in a position that he's in, and believes that he's one step away from achieving his dream.
"It's funny because some guys have not fought nearly the competition I have and they got title shots," Brunson said. "Some people just have timing and [are] able to dance around things. Time is everything in this sport, so yeah, some people have different paths or different roads. I definitely took the hardest road possible, like somebody going home they take the longest way home, that's kind of been my journey, take the hardest way possible to try to get what achieve what I'm trying to achieve which is a title shot."
Do you agree with Derek Brunson that he deserves a title shot with a win over Darren Till at UFC Vegas 36?
See also: