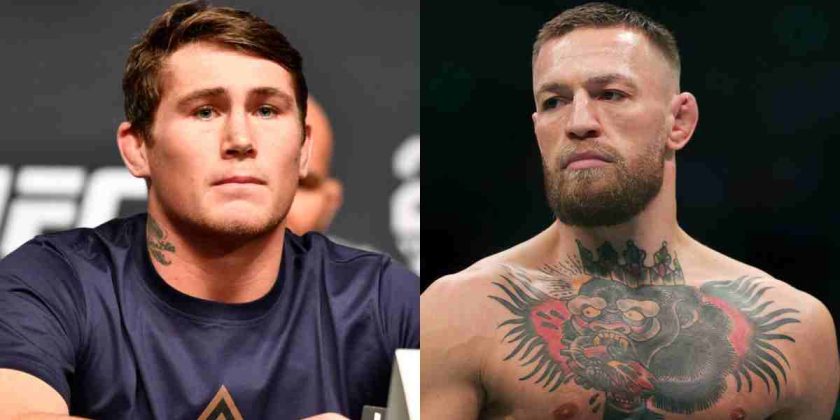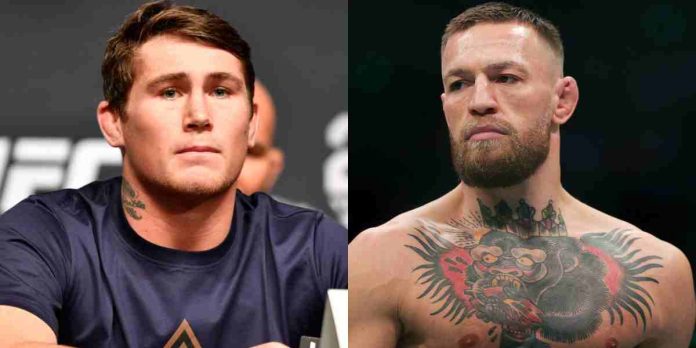 Darren Till believes there's no way back to the top for former UFC two division champion Conor McGregor.
McGregor has lost three out of his last four fights, with his most recent loss coming at the hands of Dustin Poirier by a doctor's stoppage seconds before the end of the first round at UFC 264 in 2021.
The Irishman is hoping to make a strong comeback later this year and is eyeing a fight at welterweight. The Dublin native has no shortage of options as Poirier and Michael Chandler said that they will be more than happy to welcome him back to the Octagon. Michael Bisping thinks a fight against Jorge Masvidal would be ideal for 'The Notorious'. Many fans however want to see the Nate Diaz trilogy.
Darren Till On Conor McGregor
In a recent interview with Basketball Insiders, Till said that although he will make his comeback sooner or later, it's likely the end of McGregor as the top fighter in the sport.
"I think Conor has been there and done it, made his money and now he's happy," Till said. "I'm sure he probably wants to come back but deep down he knows life's different now. I think it's probably the end for Conor but he's still the biggest name in the sport."
Till is on a downward slope himself, as he has lost five out of his last six fights. He most recently fought at UFC 282, where he was submitted in the third round by Dricus du Plessis.
After the fight, Till took to Instagram and said that although he's on a three-fight losing streak, he will continue to fight his way through his recent struggles, because he's only 29 and still has a long way to go.
Do you agree with Darren Till that Conor McGregor's best days are behind him?