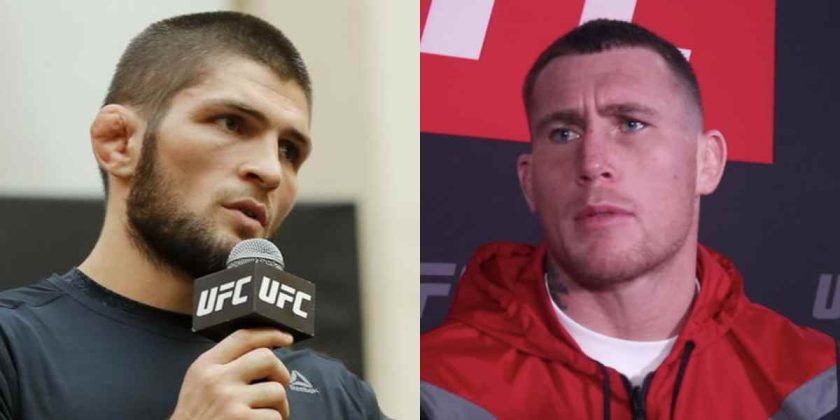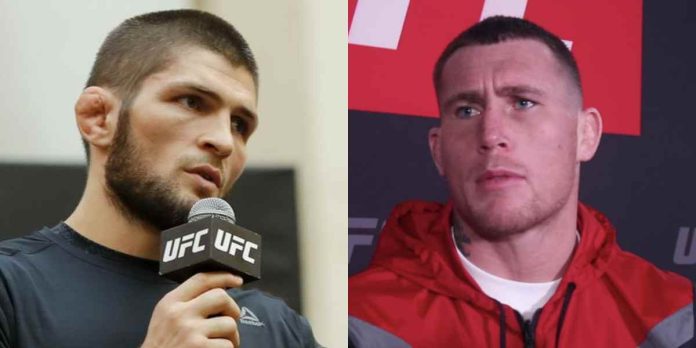 Darren Till has clapped back at former UFC lightweight champion Khabib Nurmagomedov for suggesting that Khamzat Chimaev should hang out with Muslims.
Khabib was recently asked about Chimaev's chaotic UFC 279 fight week, where he initiated backstage fights, missed weight for his main event against Nate Diaz, and showed no signs of regret for having forced the UFC to make last-minute changes to the card. He even flipped off fans who booed him during the ceremonial weigh-ins.
In response, the Dagestani said that Chimaev's unprofessional attitude was a result of him having little-to-no "good people" around him. Khabib further added that 'Borz' should surround himself with Muslims, who can act as a source of guidance.
Darren Till Fires Back At Khabib
Speaking to ESPN MMA, Till said that he feels Khabib's comments were directed at him as well since he's a part of Chimaev's entourage.
"I seen Khabib, sort of like saying, 'Khamzat doesn't have good people around him'," Till said. "Now, I get it, I get like the Muslim faith. I've got some very close Muslim friends here in Liverpool and abroad or in Dubai. I just don't like him saying, I don't know if he's directing at me or someone within Khamzat's team, like coaches, teammates or whatever. There's a few of us who aren't Muslim. Now, I don't like it because, one, I've only got Khamzat's best interests. When Khamzat posted that meme saying [missing weight] was my fault, there was no problem. Direct all the blame on me I don't care if it makes stuff easier for you.
"Khabib's missed weight like five times. He's got good people around him. We are not coming out now saying [anything else]. It's just because me and Khamzat have a bit of fun on camera, we're a bit wild, does that mean I'm not good people or his coaches aren't good people? His Brazilian jiu-jitsu coach is one of the best grapplers of all time. He's not Muslim, does that mean he's bad people?"
Till is currently riding a two-fight losing streak and will face Dricus Du Plessis at UFC 282.
Who do you think will win the middleweight clash between Darren Till and Dricus Du Plessis at UFC 282?