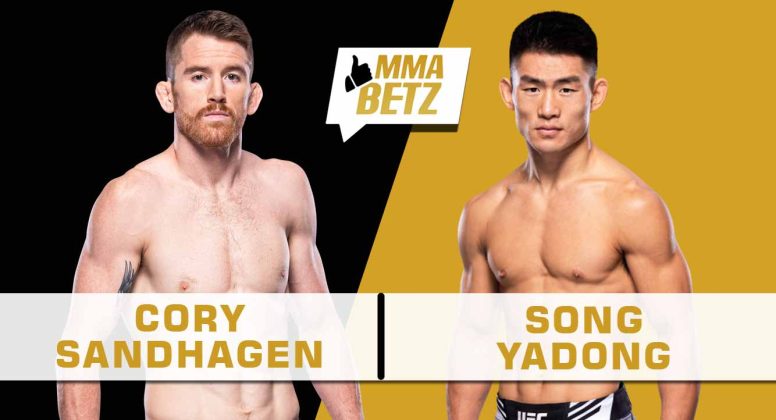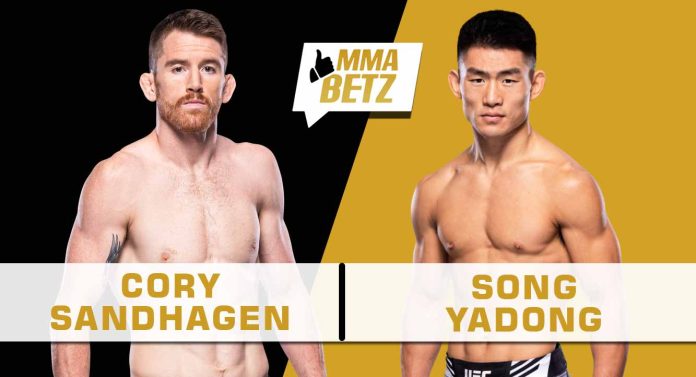 UFC Vegas 60 goes down this weekend at the UFC APEX in Las Vegas. In the main event, Cory Sandhagen takes on Song Yadong in a crucial bantamweight matchup.
Sandhagen is currently riding a two fight losing streak, with his most recent loss coming at the hands of Petr Yan in their interim bantamweight title fight at UFC 267. Yadong is on a three fight winning run, with his most recent win coming against Marlon Moraes by first round knockout at UFC Vegas 50.
UFC Vegas 60: Analysis And Prediction
Sandhagen is a dynamic striker with a variety of tricks up his sleeve and has underrated ground offence. Yadong is one of the best boxers in the division with lighting fast hands which possess a ridiculous amount of power. Sandhagen has had a bit of trouble dealing with boxers like Yan and John Lineker in the past and Yadong is another tricky customer to deal with. That being said, the American has enough tools in his arsenal to deal with his opponent's offence. He has excellent hands and better range management and kicking ability than the Chinese fighter. It'll be interesting to see how Yadong manages distance without being countered.
Statistically, Sandhagen has better offence as he lands more than six significant strikes per minute on average, whereas Yadong lands close to five. Yadong is better defensively as he absorbs less than four significant strikes per minute on average, whereas Sandhagen absorbs four-and-a-half. Both fighters have decent grappling and have won three fights by way of submission.
Sandhagen has had a rough couple of outings, but his losses came against two of the best fighters in the business. Yadong is a serious contender and can end the fight at any moment, but 'The Sandman' has more tools and far greater top-level experience and he should be able to get the win this weekend.
Prediction: Cory Sandhagen by knockout
Betting Odds:
Cory Sandhagen (-200)
Song Yadong (+175)
Who do you think will win the bantamweight main event between Cory Sandhagen and Song Yadong at UFC Vegas 60?