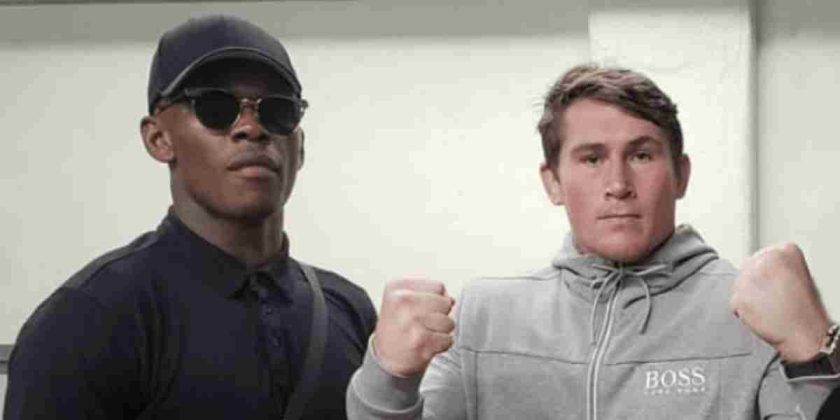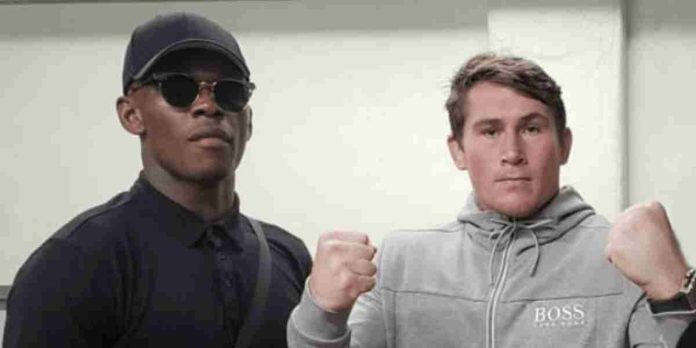 Darren Till has responded after UFC middleweight champion Israel Adesanya criticised him for celebrating Tom Aspinall's sensational win over Alexander Volkov by jumping onto the cage with him at UFC London.
After his dominant first round submission win against Volkov at UFC London, Aspinall jumped on top of the cage to celebrate, where his cornerman and teammate Till joined him, much to the joy of the crowd inside the O2 Arena. It was a great way to end an outstanding event, but Adesanya didn't like it and accused 'The Gorilla' of stealing his friend's moment.
During his live reaction to UFC London on Youtube, Adesanya expressed his annoyance over Till's celebration.
"Oh, sit down, Darren. It's not your moment. Sit the f*** down, it's not your moment. Get the f*** off," Adesanya said.
Adesanya and his friends then had a laugh saying "he hasn't won in a while". The Brit did not hold back either, and posted an Instagram story, telling 'The Last Stylebender' to "stay off the cocaine".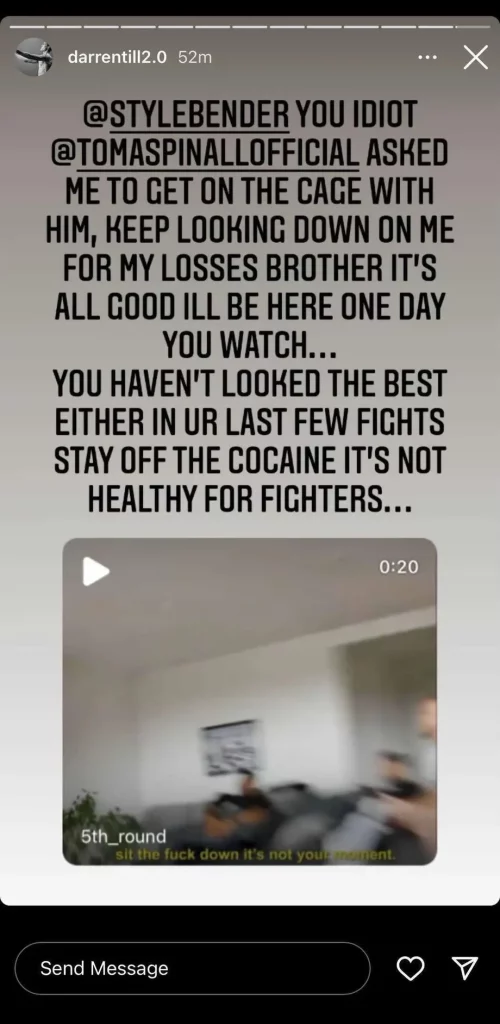 Darren Till Responds To Israel Adesanya
Speaking on MMA Fighting's The MMA Hour alongside Khamzat Chimaev, Till fired more shots at Adesanya, saying that he has every right to be happy for his teammate.
"It's OK when he's posting videos crying about his teammates? … I think that s*** is lovely," Till said. "But when Tom tells me to get on the cage and [celebrate] the moment, the guy who I know once wanted to retire — Tom told me that — and now look at where he is, he's the best heavyweight on the planet, I can't be happy for the guy? All because I lost a fight? So his little f***ing yes man, his f***ing … come on, let me be happy for Tom. You're with your team when they lose and you're with your team when they win."
Darren Till or Israel Adesanya, who do you think is right?
See also: