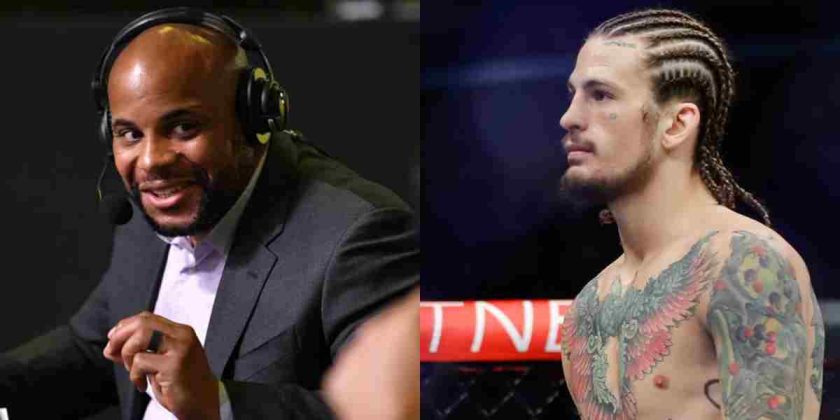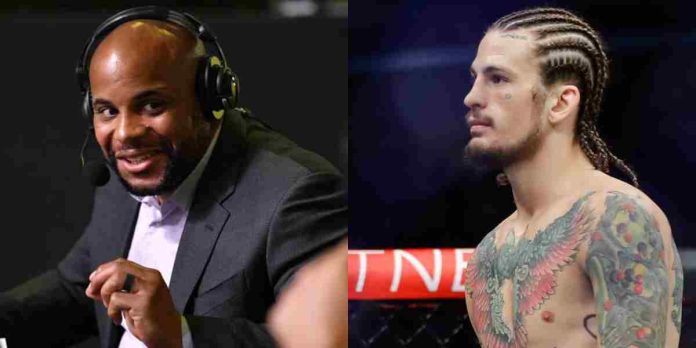 Daniel Cormier's commentating has come under fire again after Sean O'Malley criticised him after his win against Raulian Paiva this past weekend at UFC 269.
O'Malley finished Paiva in the first round at UFC 269 to improve to two wins in a row. The first couple of minutes saw both men engaging in a back and forth battle, with 'Suga' upping the ante in the latter part of the first round, when he looked up at the clock to see how much time he had left to work with. Cormier noticed it and mentioned it during the broadcast. The bantamweight prospect finished the fight 18 seconds before the end of the first frame.
O'Malley Slams Cormier
During the UFC 269 post-event press conference (as transcribed by MMA News), O'Malley revealed that he wasn't happy with a what Cormier said while commentating during his fight.
"I did see [the Paiva fight] playing out like that. And I want to thank myself for looking at the clock and seeing how much time was left because some people, Daniel Cormier—my last fight, he's like, 'Oh, my god! He's looking at the clock!' It's like, what are you talking about, dude? Of course," O'Malley said. "Yeah, I'm gonna look at the clock. If I didn't look at the clock, I wouldn't know how much time I have left. I landed a big shot. I don't know how much time I got left. I gotta know, should I empty my tank and try to take this dude out, or should I wait and have the rest of the fight—save my energy. 
"So that kinda bugged me (that he) kept bringing that up. 'Oh, he looked at the clock! Oh, he looked at the clock!' It's like, dude's a double-champ. It's like, where's your IQ, your fight IQ? You think LeBron James is gonna fuckin' drive the ball down and not look at the clock? It's amateur. Don't say stupid s***."
Cormier Responds
Cormier took to Twitter to respond to O'Malley, also congratulating him for his impressive win against Paiva.
"Sean O'Malley great win tonight, you and I spoke this week you could have told me that! It was simple I wouldn't have done anything but took your criticism. You looked great tonight!" Cormier tweeted.
O'Malley's criticism comes only a couple of days after Dominick Cruz accused Daniel Cormier of not doing his homework for his commentary assignments. 'DC' has also been accused of being biased in the past.
How do you rate Daniel Cormier's commentary skills?
See also: