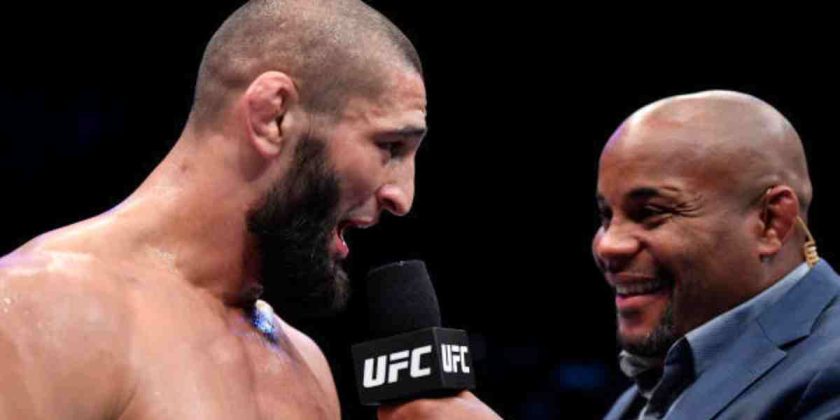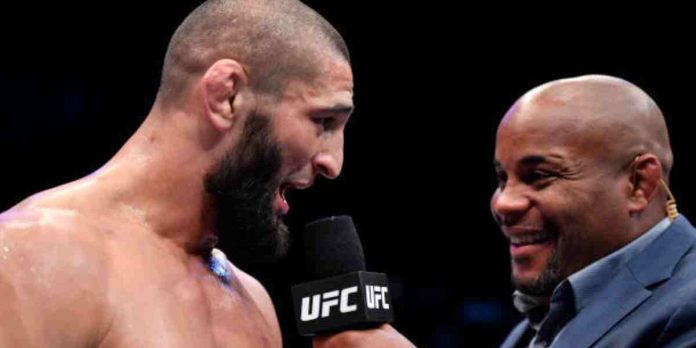 Daniel Cormier has revealed who he thinks would be the toughest stylistic matchup for Khamzat Chimaev.
Chimaev most recently fought Kevin Holland at UFC 279, where he won by first round submission without breaking a sweat. The Chechen-Swede has steamrolled all of his UFC opponents except for Gilbert Burns, who pushed 'Borz' to the limit at UFC 273. The Brazilian believes he would have won if the fight was five rounds instead of three as his adversary started to fade by the end of the second frame.
Daniel Cormier On Khamzat Chimaev's Toughest Matchup
Speaking on his YouTube channel (as transcribed by MMA Mania), Cormier named another fighter who he thinks would give Chimaev a run for his money.
"Colby Covington can match Khamzat in most of those areas where we will generally say Khamzat has the advantages," Cormier said. "Wrestling, cardio, Colby can match those. What Colby can't match is the power of Khamzat Chimaev. That's where he might have a little bit of issue. But as he has shown on a number of occasions, even if he may not be the most powerful guy in terms of singular strikes, Colby Covington's pace, his pressure, and his real spirit and desire to win fights, is what allows him to compete at the highest level.
"We have seen him melt people. If you recall, in the Gilbert Burns fight, Chimaev was starting to fatigue as the fight went longer. So it's a very interesting match up in what could potentially be the most difficult match up for Khamzat Chimaev. I'm all in if he can make the weight."
Covington has been staying uncharacteristically quiet ever since he was ambushed by Jorge Masvidal outside a restaurant in Miami earlier this year. Chimaev however tweeted earlier this week that he wants to embrace the 'Chaos'.
Do you agree with Daniel Cormier?