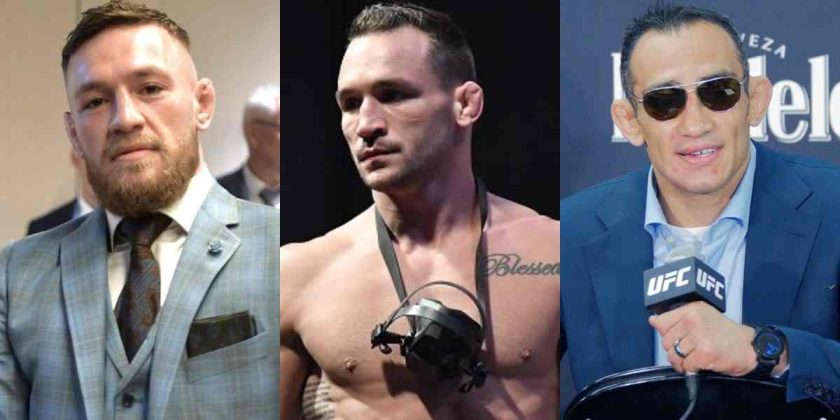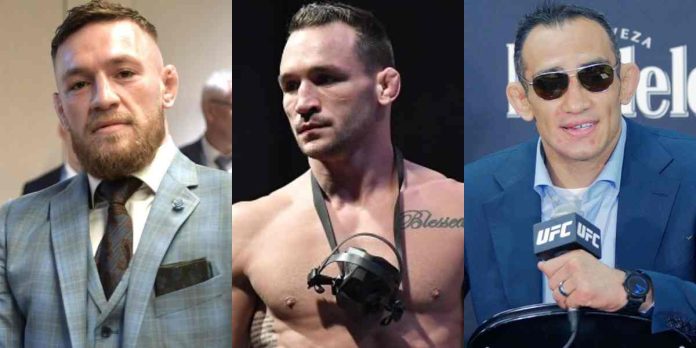 Conor McGregor and Michael Chandler have responded to Tony Ferguson's explosive rant in which he compared Dana White to a drug dealer and accused the former Bellator champion of having 'Dana White privilege'.
Ferguson, who is currently riding a three fight losing streak, is set to make his return to the Octagon against Chandler this weekend at UFC 274. Speaking to the media ahead of his fight, 'El Cucuy' slammed Dana and accused his opponent of getting special treatment from the promotion.
"The promoters here act like drug dealers sometimes," Ferguson said. "They just throw down a couple bucks here and there like 'come here, kid — here, take this, take this, take this' — and if you don't have the will to say no to that stupid s*** you're going to get f***ed. I don't think that s*** is very funny. You do maybe. I don't think it's very funny. Everybody is looking at it, they're smiling and laughing at it, but nobody's saying s***.
"I'm the one up here with Dana Brown privilege or whatever the f*** you want to call it. I don't think it's very funny anymore. I don't think you should think that's very funny. So, I'm taking this weekend very f***ing seriously. I'll kick this Dana White boy's ass. Nothing personal against Chandler."
Conor McGregor And Michael Chandler Respond
In a tweet that was later deleted, McGregor responded to Ferguson by saying that he has nobody but himself to blame.
"Tony Ferguson, who changes representation around four times a year, is saying it's someone else fault he is in the position he is in. How many bridges do you burn before you look yourself in the mirror and say, 'Maybe it's me that's the issue'? God bless you pal, I'll say a prayer," McGregor tweeted.
Chandler also responded to Ferguson, jokingly admitting that he is Dana's favourite fighter.
"I'm sorry Tony, but that Dana White privilege line might be the funniest thing that has ever been said on a microphone in the context of mixed martial arts," Chandler said (as transcribed by MMA Fighting). "He's right, I am his boss' favourite fighter; I am Dana's favorite fighter. Dana White privilege is not on the line here – I've already got it."
Who do you think will win the lightweight fight between Tony Ferguson and Michael Chandler at UFC 274?
See also: