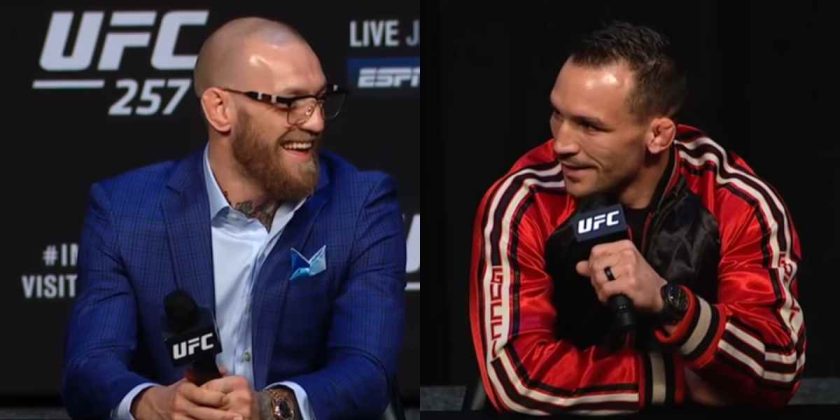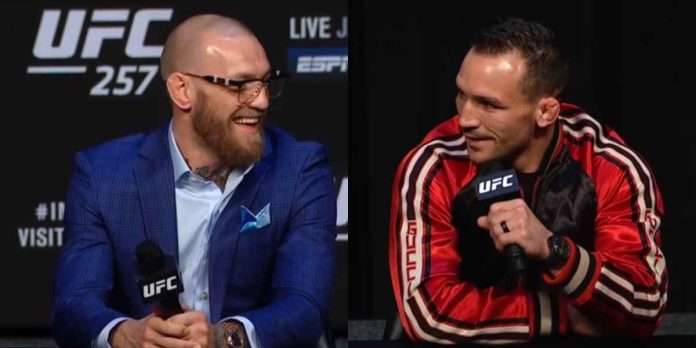 Dana White has revealed that Conor McGregor and Michael Chandler are no longer on friendly terms after a recent altercation at The Ultimate Fighter season 31.
McGregor is currently coaching the upcoming season of The Ultimate Fighter opposite Chandler, and the two will fight at the end of the season, which is under production and will be released at the end of May. Since making his UFC debut in 2021, the former Bellator champion had been very respectful towards the Irishman and vice versa, but things have taken a dramatic turn after their recent altercation while filming TUF.
Dana White On McGregor And Chandler
Speaking to the media after UFC 285 (as transcribed by MMA Fighting), Dana revealed that McGregor and Chandler are no longer on good terms, and what happened between them on the set of TUF shouldn't have happened.
"Chandler and Conor were very respectful to each other, and then some things started escalating that you'll see on the show," Dana White said. "They do not like each other now. A lot of s*** went down on Friday. There was a lot of s*** that went down on Friday, yeah. I don't look at stuff that's good for the show or things like that. Whatever happens, happens. The stuff that just happened shouldn't have happened and I'm getting old. I would have been in there sooner back in the days but not good."
McGregor has made a career out of psychologically breaking his opponents before a fight, and he seems to be playing the same tricks with Chandler. Whether it'll work on 'Iron' Michael or not remains to be seen.
The Dublin native last fought at UFC 264 in 2021, where he lost to Dustin Poirier by a doctor's stoppage.
Who do you think will win the upcoming fight between Conor McGregor and Michael Chandler?