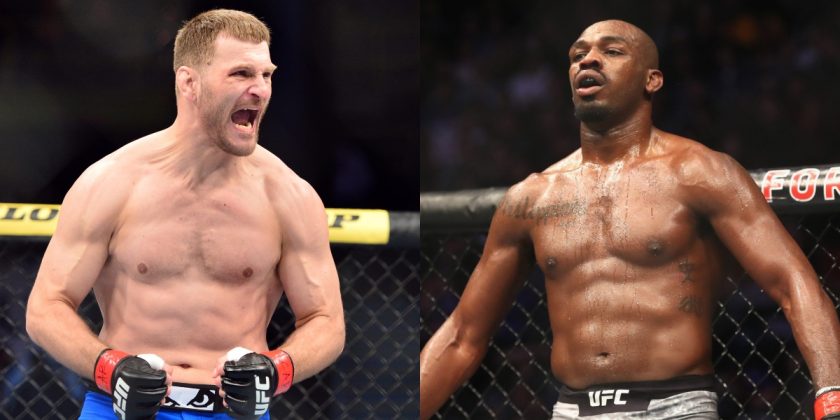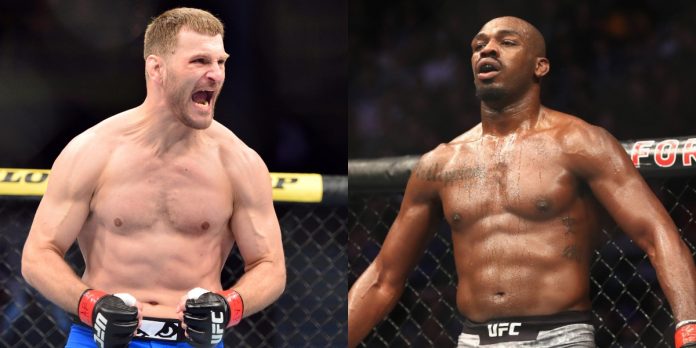 Stipe Miocic is ready to show Jon Jones that there are levels to heavyweight mixed martial arts.
Jones made his return to the Octagon after a three-year hiatus to face Ciryl Gane for the vacant heavyweight title at UFC 285 at the T-Mobile Arena in Las Vegas. Many expected the Frenchman to be the former light heavyweight champion's toughest test to date, but it was arguably the easiest, as 'Bones' secured a comfortable submission victory in two minutes and four seconds of the first round.
The newly crowned champion will likely defend his crown against former two-time heavyweight champion Stipe Miocic, who appears supremely confident ahead of their blockbuster matchup.
Stipe Miocic On Jon Jones Fight
Speaking to the media after Jones' win over Gane (as transcribed by MMA Junkie), Miocic said that he will be the GOAT's toughest test at heavyweight, and one that he'll not pass.
"He's a big boy," Miocic said. "He's 6-foot-4, 247 [pounds] or something like that. I'm bigger than that. We're all big boys at heavyweight. I actually weigh more than both of them right now. I actually weigh 253 [pounds] so it's kind of nice. I think a lot of things [about the fight]. Just something he hasn't seen before. I know it's cliché and everyone says it but honestly, that's the truth.
"Nothing's going to change. I'm going to train my ass off and I'm going to beat that ass. Yes, 100 percent no questions [I want July]. I wanted this fight in March, it just didn't work out. They gave it to Ciryl but unfortunately, I'll wait until July, it's fine. You'll see it in July. You'll see what the difference is, I'll tell you right now."
Who do you think will win the heavyweight title fight between Jones and Stipe Miocic, which will likely take place in July?