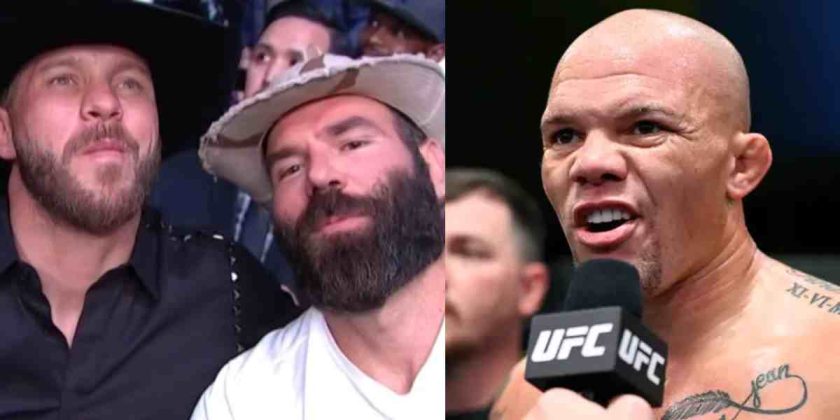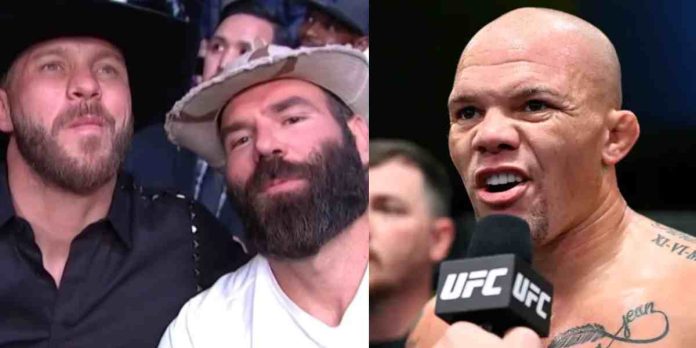 Dan Bilzerian and 'Cowboy' Cerrone have responded to Anthony Smith accusing them of harassing his mother and wife at UFC 235.
In a recent interview, Smith accused Bilzerian and Cerrone of forcefully removing his mother and wife from their seats during his light heavyweight title fight against Jon Jones at UFC 235. 'Lionheart' further accused the controversial poker player of making his mother extremely uncomfortable by watching porn while sitting next to her.
"Dan Bilzerian and Donald Cerrone removed my mom and my wife from their seats while I'm getting ready to fight Jon Jones," Smith said. "I was f***ing furious. If I had seen Dan Bilzerian … because I had found out about it right after I got to the back, and if I had seen him then, I would have f***ing torn his head off, I was so mad. They come and they wanna sit down and watch the fight, but they're f***ing hammered… Dan ends up being next to my mom, and then during the fight, is watching porn on his phone."
Dan Bilzerian And 'Cowboy' Cerrone Respond To Smith
In an Instagram post that has now been deleted (as transcribed by BJPenn.com), Cerrone shared a screenshot of Bilzerian's DM to Smith, in which he denies the allegations.
"So I saw your nonsensical story where you're using my name for clickbait," Bilzerian said to Smith. "You should at least try to have some semblance of truth in there. First off, 'Cowboy' invited me to that fight and he had the tickets. I didn't ask anyone to move and certainly not your mother. I also didn't watch porn, if she was looking at my phone I'm sure what she saw was a random Snapchat from a girl that turned out to be naked when I opened it. I don't drink so I certainly wasn't hammered. Your depiction of this story is complete bulls***."
What do you make of Dan Bilzerian and 'Cowboy' Cerrone's response to Anthony Smith?
See also: