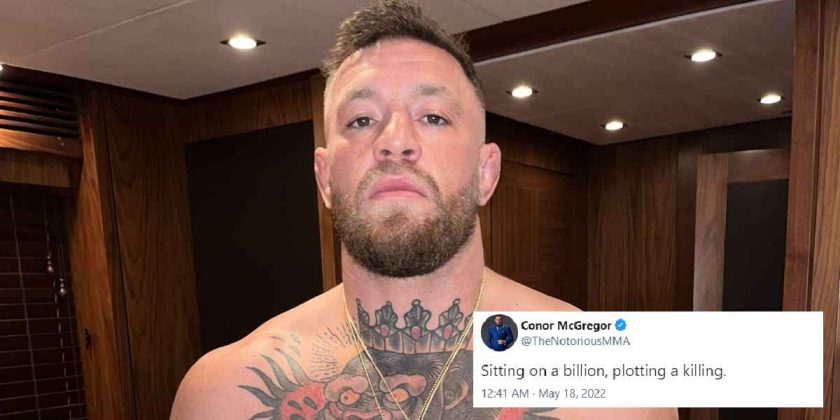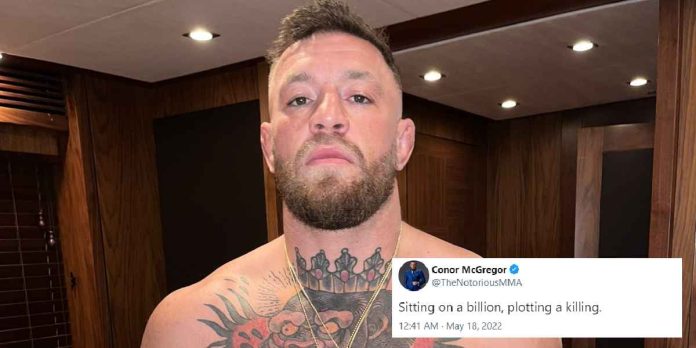 In a recent string of tweets, Conor McGregor has made fans speculate that a fight announcement could be around the corner.
McGregor is coming off back-to-back defeats at the hands of Dustin Poirier at UFC 257, where he was knocked out in the second round, and UFC 264, where he lost by a doctor's stoppage after breaking his tibia seconds before the end of the first round. Now that he's fully healed, the Irishman is itching to get back inside the Octagon.
UFC welterweight champion Kamaru Usman and Charles Oliveira are his top two targets, but Poirier, Michael Chandler, Nate Diaz, and even Tony Ferguson are also viable options. 'The Notorious' wants a move up to welterweight as he doesn't want to cut down to 155 pounds anymore, and based on the photos he tweeted recently, it seems like he may be heading to the 170 pound shark tank.
In his recent tweets, McGregor said that he's back in action and is "plotting a killing".
In another tweet, McGregor revealed that he knows who he's fighting next.
Usman is more than willing to welcome McGregor back to the Octagon, although a fight between the two seems unlikely for the time being as the reigning champ is expected to defend his title against Leon Edwards at UFC 278. Oliveira and Chandler are interesting matchups as well and both called out McGregor in their post-fight Octagon interviews at UFC 274.
When asked about a fight between McGregor and Chandler during the UFC 274 post-fight press conference, Dana White said that "who the hell wouldn't want to see this fight?". Poirier also said that he wouldn't say no to a fourth fight against the Dublin native.
Who do you think Conor McGregor should fight next?
See also: