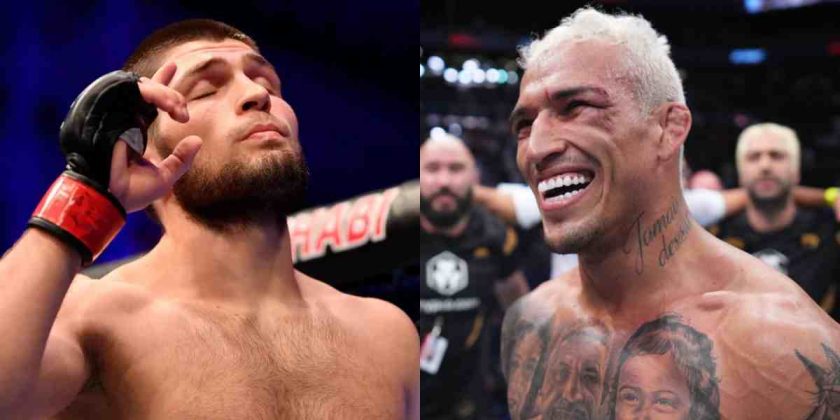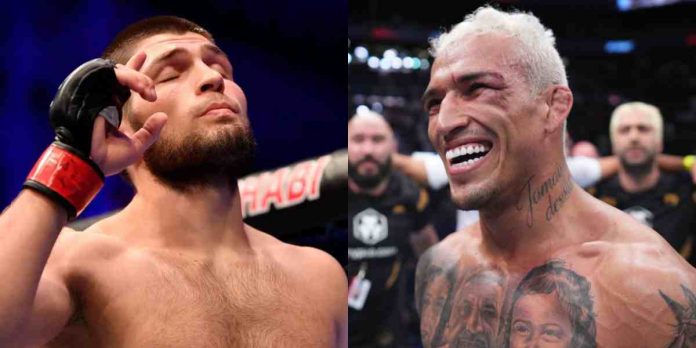 Islam Makhachev has given his thoughts on a fantasy matchup between Charles Oliveira and Khabib Nurmagomedov.
Oliveira is coming off a first round submission victory against Justin Gaethje in their lightweight title fight at UFC 274, although he failed to retain his belt despite winning after missing weight. The Brazilian is currently riding an eleven fight winning streak, with his most recent wins coming against Khabib's last two opponents in 'The Highlight' and Dustin Poirier.
Many believe Oliveira is gradually building a legacy that could rival Khabib, who is regarded as the lightweight GOAT by the majority of fans. Some even believe that 'Do Bronx' has surpassed 'The Eagle'.
A fantasy matchup between the two lightweight phenoms has also stirred a lot of debate, with fans speculating that Oliveira could force Khabib out of retirement, particularly if he beats Islam Makhachev in a decisive fashion in the future.
Islam Makhachev On Khabib vs Oliveira
Speaking to ESPN, Makhachev said that Khabib would beat Oliveira very easily if they fought.
"How he (Oliveira) gonna beat him (Khabib)? Like how? Like he gonna give him submission or what? This is like, easy fight for Khabib because Khabib [has] the most [dominant] grappling in the top," Makhachev said. "He gonna like, take him down and hold him there very, very easy, you know… All his pressure is not gonna work because Khabib [pressures] all his opponents, make them tired, hold him there."
Khabib has no plans of making a comeback for now, and is campaigning for a vacant lightweight title fight between Oliveira and Makhachev. The uncrowned champ however believes that Islam should fight Beneil Dariush for the number one contender's spot first.
Who do you think would win a fantasy matchup between Khabib Nurmagomedov and Charles Oliveira?
See also: