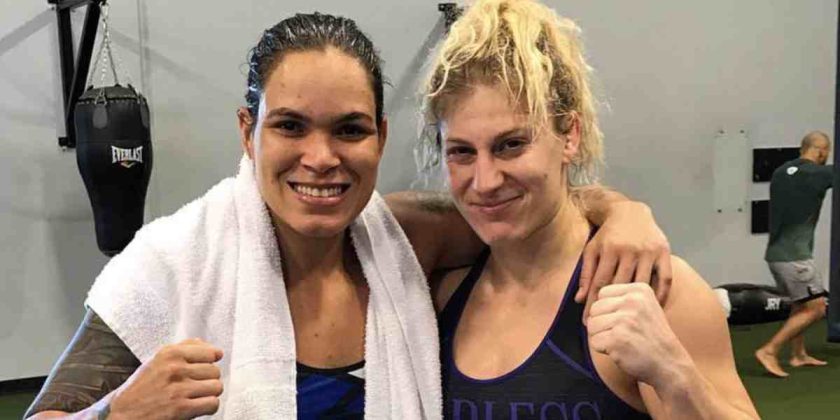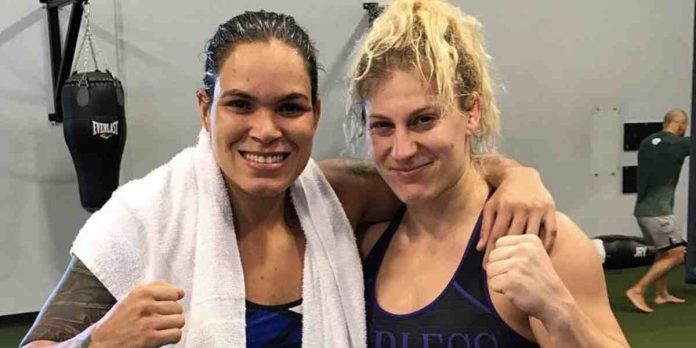 UFC featherweight champion Amanda Nunes has revealed that Kayla Harrison was part of the reason why she decided to leave her longtime gym, American Top Team.
Nunes parted ways with ATT to start her own training facility in Florida days after her second round submission loss to Julianna Pena in their bantamweight title fight at UFC 269. 'The Lioness' joined ATT after her loss to Cat Zingano in 2014, and went on a twelve-fight unbeaten run, capturing the bantamweight and featherweight titles and beating the likes of Ronda Rousey, Holly Holm, Miesha Tate, and Cris Cyborg.
Everything was going well for the Brazilian until Harrison joined the Florida-based facility in 2018. Nunes didn't like the two-time Olympic gold medalist getting the same amount of attention as her, because she believes she deserved to be the face of ATT.
Amanda Nunes on Kayla Harrison
Speaking on MMA Fighting's Trocaçao Franca, Nunes said that despite bringing two titles to ATT, she felt cornered after Harrison's arrival.
"There were no girls when I got to American Top Team," Nunes said. "I was the first woman to bring two belts and put the women's team in history. When Kayla got there, it began creating a weird situation for me because that was my territory. I was kind of cornered, even because we share the same coaches. She trains with Mike Brown and I train with Mike Brown. I was already training with them when she got there.
"If there's someone that carries the name of the team, that's me, who brought two belts [to ATT]. If I wasn't who I really am, a champion in two divisions, cool, no problem. But I was the champion already. She would have to train somewhere else to fight me. But then she ended up signing [with PFL] again. It's not a fight I didn't want. If the opportunity is there and she wants it, cool, I'm in. A fighter needs challenges, people that talk about you and want to fight you."
Who do you think would win a potential fight between Amanda Nunes and Kayla Harrison?
See also: