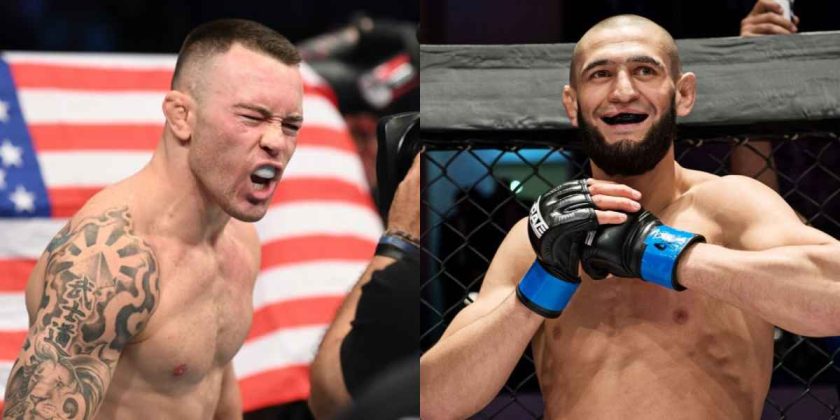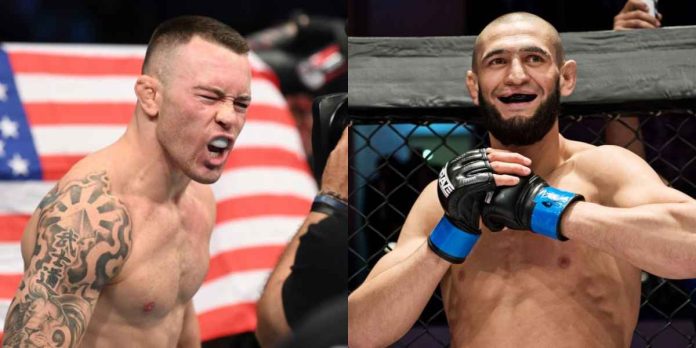 Colby Covington has warned Khamzat Chimaev that he'd beat him so badly in a potential fight that he'd never be the same person again.
Covington is coming off a unanimous decision loss to Kamaru Usman in their title rematch at UFC 268, while Chimaev is coming off a spectacular first round finish of Li Jingliang at UFC 267. While 'Chaos' will be looking to fight someone in the top five next, a fight against 'Borz' wouldn't be a bad option either. If it happens however, the American believes it would be very one-sided.
'I'd Spot Him In A Very Violent Way'
Speaking to Submission Radio (as transcribed by BJPenn.com), Covington said that he would stop Chimaev in a 'very violent way' in a potential fight.
"Guys, I don't think they can sanction that fight legally yet," Covington said. "I think that there's such a discrepancy in the rankings. I mean, the guy hasn't even beat anybody in the top 10 yet. I mean, I've been in the top 10 for five years now, beating champion after champion. So, I don't even know if a commission would allow this fight to go through. But this fight, the only way it would look would just be complete domination. Colby Covington Incorporated just going out there and ending all that hype.
"That same type of hype that all the clickbait journalists, all the MMA media out there put on Street Judas Masvidal. That same hype. They hype him up, they can't stop talking about him, and everything's about this kid, this hype, this hype, and then boom, it gets halted. So, it would get halted in a very violent way. And you don't want to hurt a kid's career before he even gets started. So, you send him up here, he's never going to be the same person again."
Who do you think would win a potential fight between Colby Covington and Khamzat Chimaev?
See also: